Curated evidence-based Plastic Surgery, direct to your inbox. It's hard to keep up-to-date. thePlasticsPaper sends you 1 email per week - just the highlights!
---
✍️
A Letter from P'Fella
The Match
Every Sunday, you can get insight into the thoughts and actions of P'Fella.
Congratulations to all the new plastic surgery residents!
It was match week this week! Every year, social media get flood with images of people smiling and crying after their successful application. Balloons, champagne and lots of family hugging.
Here's a data from the recent 2022 NRMP publication.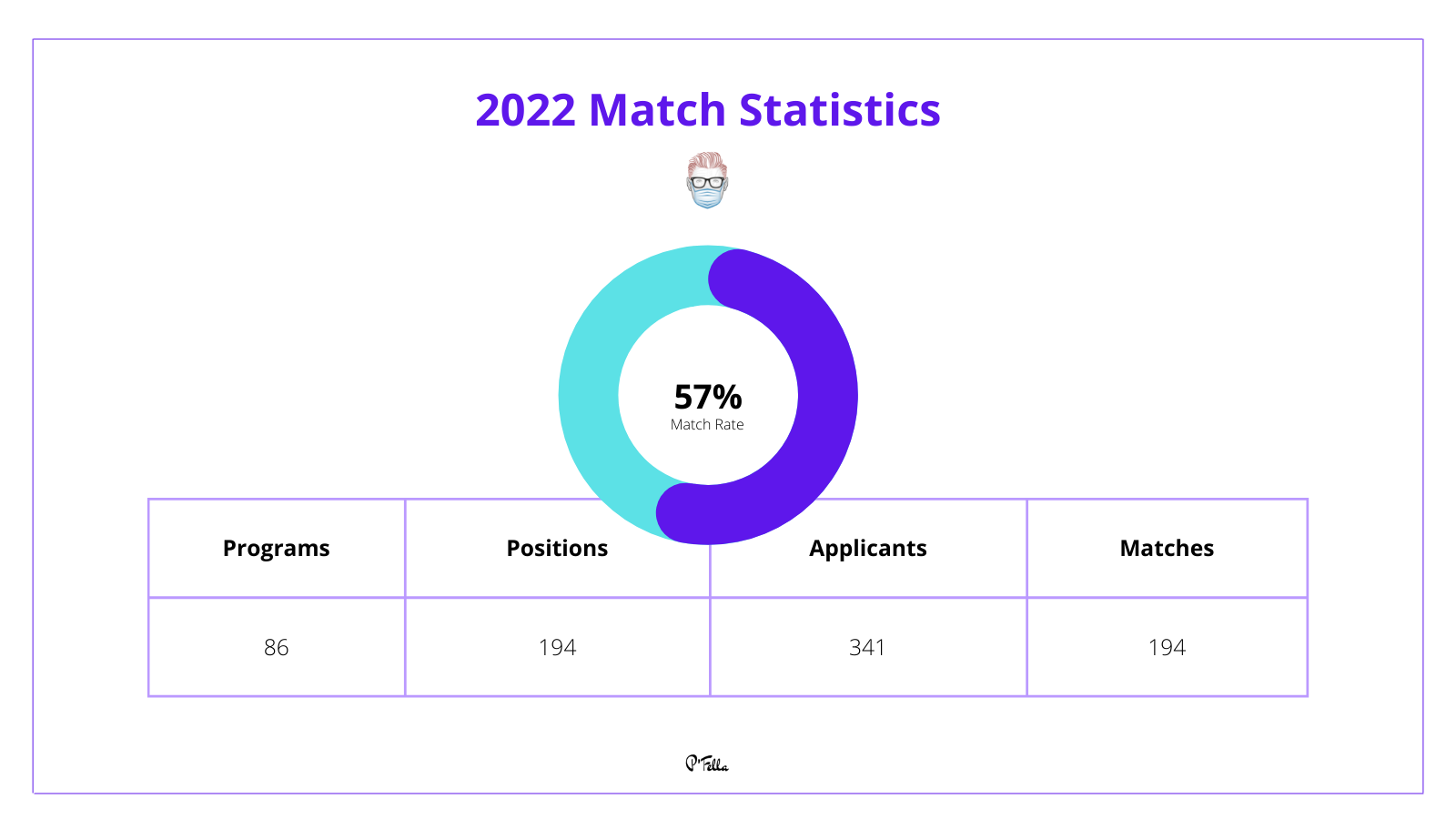 So what makes people successful in their application?
Here is a breakdown of the 2020 applicants. A few things might have change (for example, pass/fail in USMLE) but it does provide a nice overview. It looks like research experience, PhD and other degrees are less important.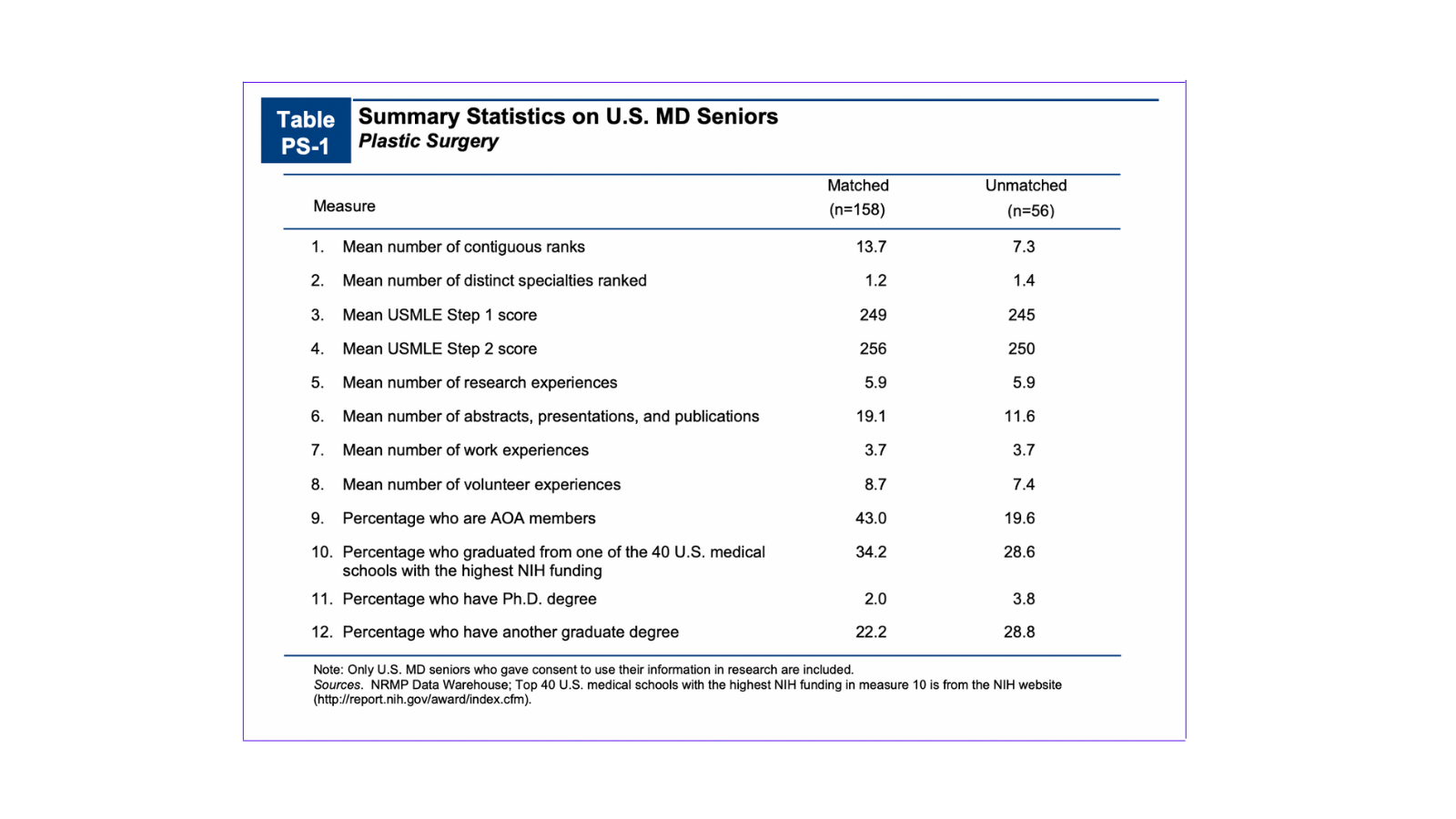 ---
🤓
Study on Sunday
Don't study all the time... you'll burnout! Just 1 topic/week. This is your topic this week.
A burn can be classified as superficial, partial thickness, or full-thickness. Here is a brekaodwn of the key differences.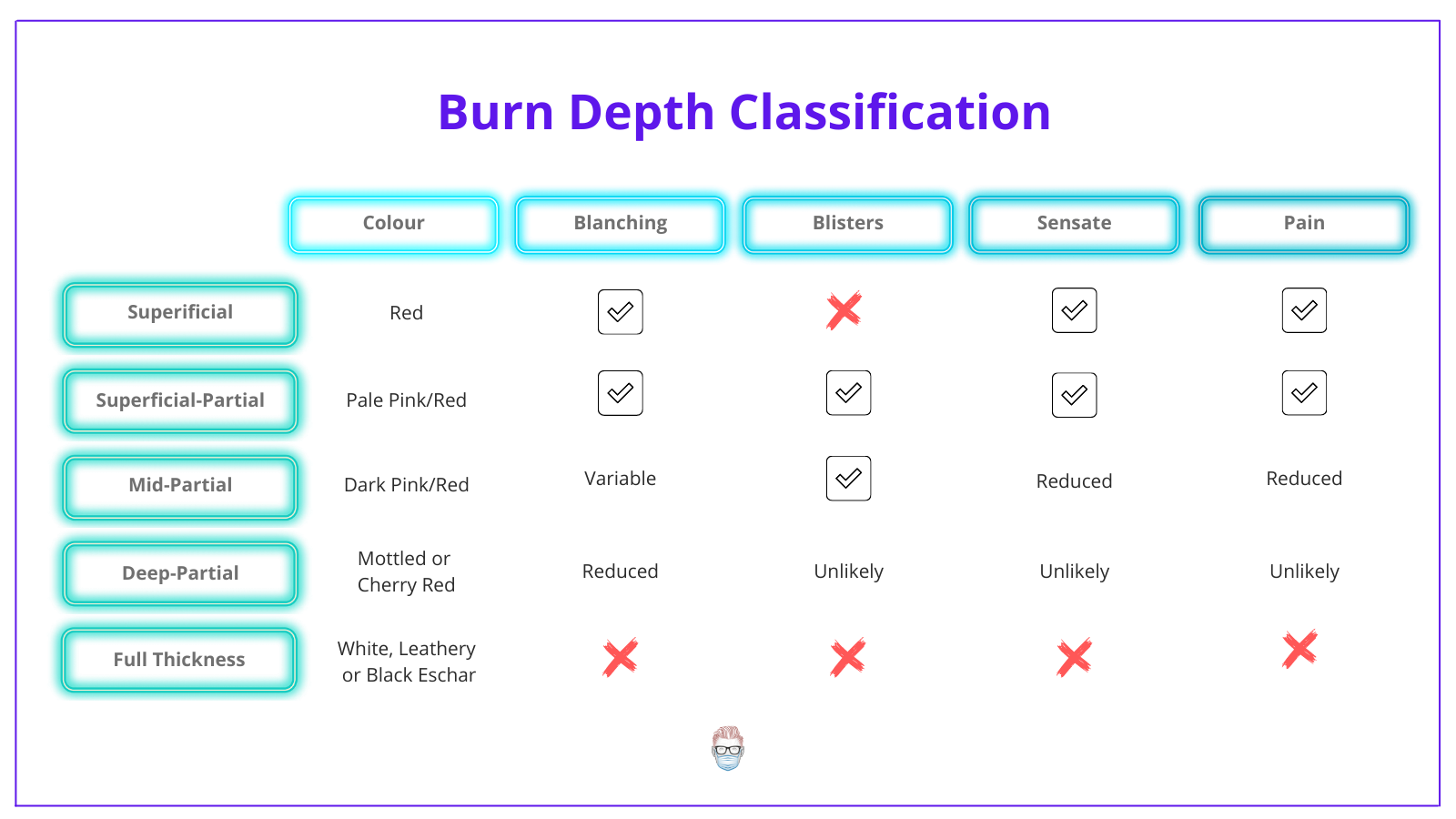 ---
🧐
Weekly Quiz Competition
Round 3! Currently over 100+ competing for a $100 prize.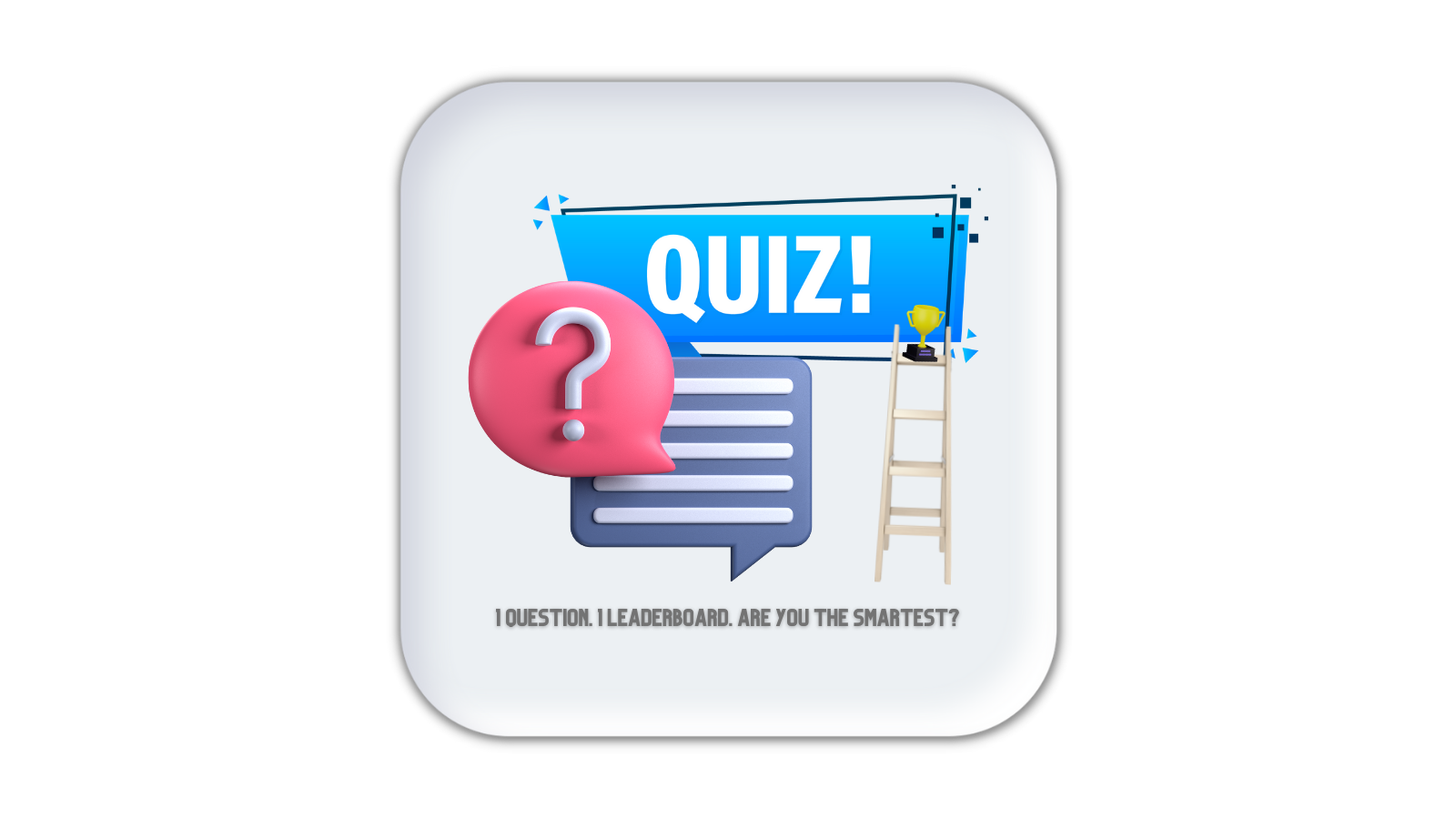 ---
🎭
Upcoming Events
18 Webinars, Conferences, and Courses
This is an incredibly comprehensive list of upcoming events in Plastic Surgery. If you want your event advertised, just reply to this email!
---
🐣
Tweets of the Week
If you're not on Twitter, you're not living. Fact.
---
🚀
New Feature
Plastic Surgery 🤝 Climate
Every week, P'Fella creates or updates the educational platform. All decisions are direct by one simple mantra: build great educational tools.
P'Fella contributes 1% of all revenue to carbon removal.
thePlasticsFella has partnered with Stripe. Removing CO₂ from the atmosphere is critical to counteract climate change, but it's behind. Every purchase from The Plastics Fella helps new carbon removal technologies scale.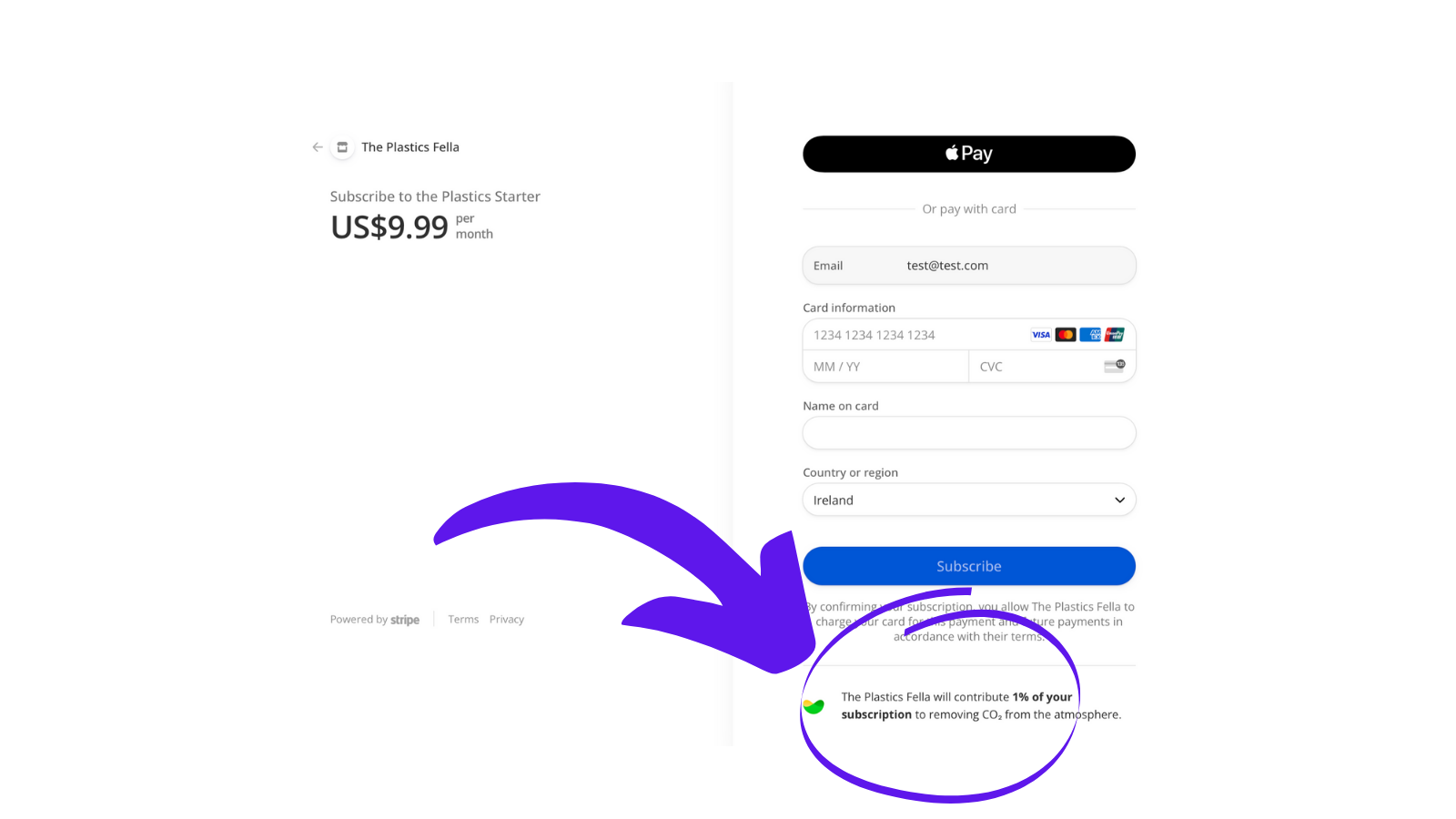 Every time you signed up to thePlasticsStarter, thePlasticsLover or thePlasticsPro, it goes directly towards the climate.
---
📝
Articles of the Week
This is the probably the most popular section of thePlasticsPaper. Every can reed the rapid review article, the deep-dive article is for
thePlasticsPro
users.
Rapid Review
Do we need CT angios before DIEPs?
CT angiography prior to DIEP flap breast reconstruction: a randomized controlled trial, JPRAS
Aim: To perform a high quality study to see if its actually needed or not.
Methods: Prospective randomisation of CT angio vs no CT angio.
Results: 37 patients, shorter operative time for CT angio group but no difference in complication rates.
Conclusions: CT angio decreases operative time but doesn't affect  postoperative outcomes.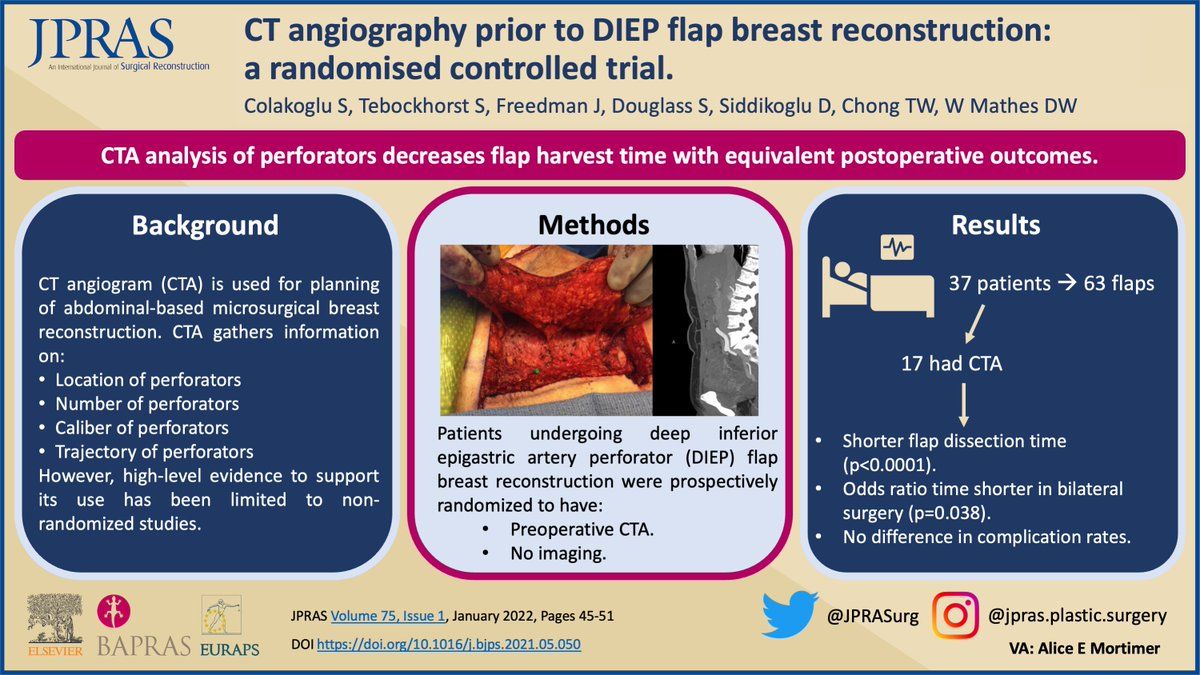 ✍️
P'Fella's Opinion:

I like this study. It's well-designed and it answers a question that is being asked more and more often. When the CT angio came into play for DIEP reconstructions, the traditional surgeons kept to their ways but the new surgeons all adopted this investigation.

It's good to see it doesn't affect outcomes. It does make the operation a bit quicker (which is always a benefit in a long operation!!)
---
Deep Dive:
The Original Publication - Anatomical ariations of the Median Nerve In Carpal Tunnel (Lanz)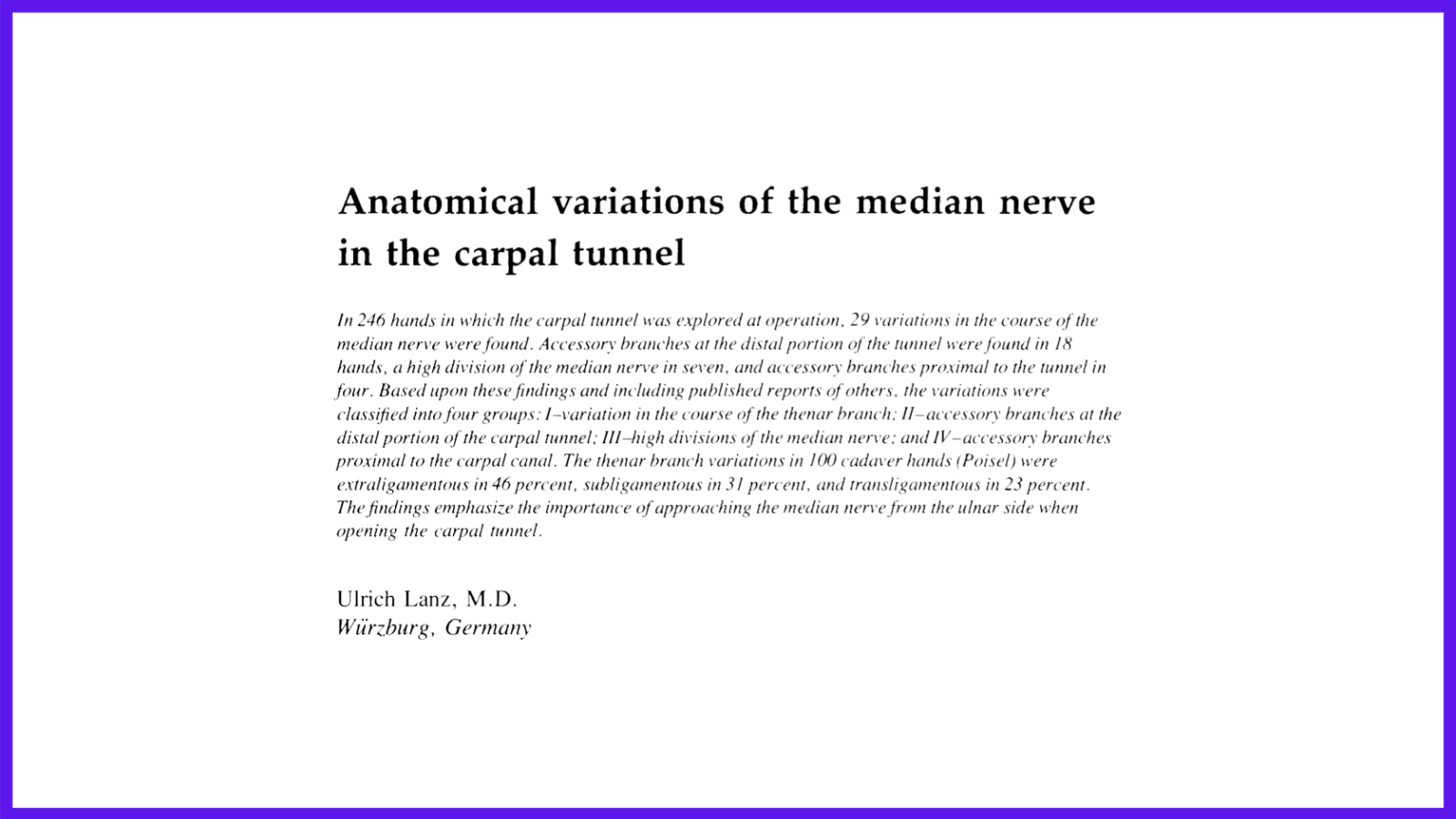 🚀
Deep-dive articles are available to those big supporters of P'Fella's mission. You can try it out
here
.
---