A special edition for those who are spooked by Interviews and Predatory Journals. And maybe those who are scared of another Zoom Webinar!
💬 In This Week's Halloween Special
---
✍️
A Letter from P'Fella
thePlasticsFella was founded and built on 4 commandments. These commandments reflect on the core values of this platform. These commandments are the motivation behind P'Fella's general disdain for "predatory Journals".
This got P'Fella thinking about the newest trend in Plastic Surgery journals offering "coupon codes". A coupon code to submit a publication is quite an interesting tactic. Either they're aware people see that type of business model as predatory. Or they're trying to make it "normal culture" via reduced fees. Either way, it doesn't look good. As P'Fella wrote on Twitter during the week...
This concept of monetization/commercialization of research is consistent with P'Fella previously described "RICH COMPLEX - Research Industrial Complex Hack". Mirrored on the similar concepts of the Military-Industrial Complex, this is how to works...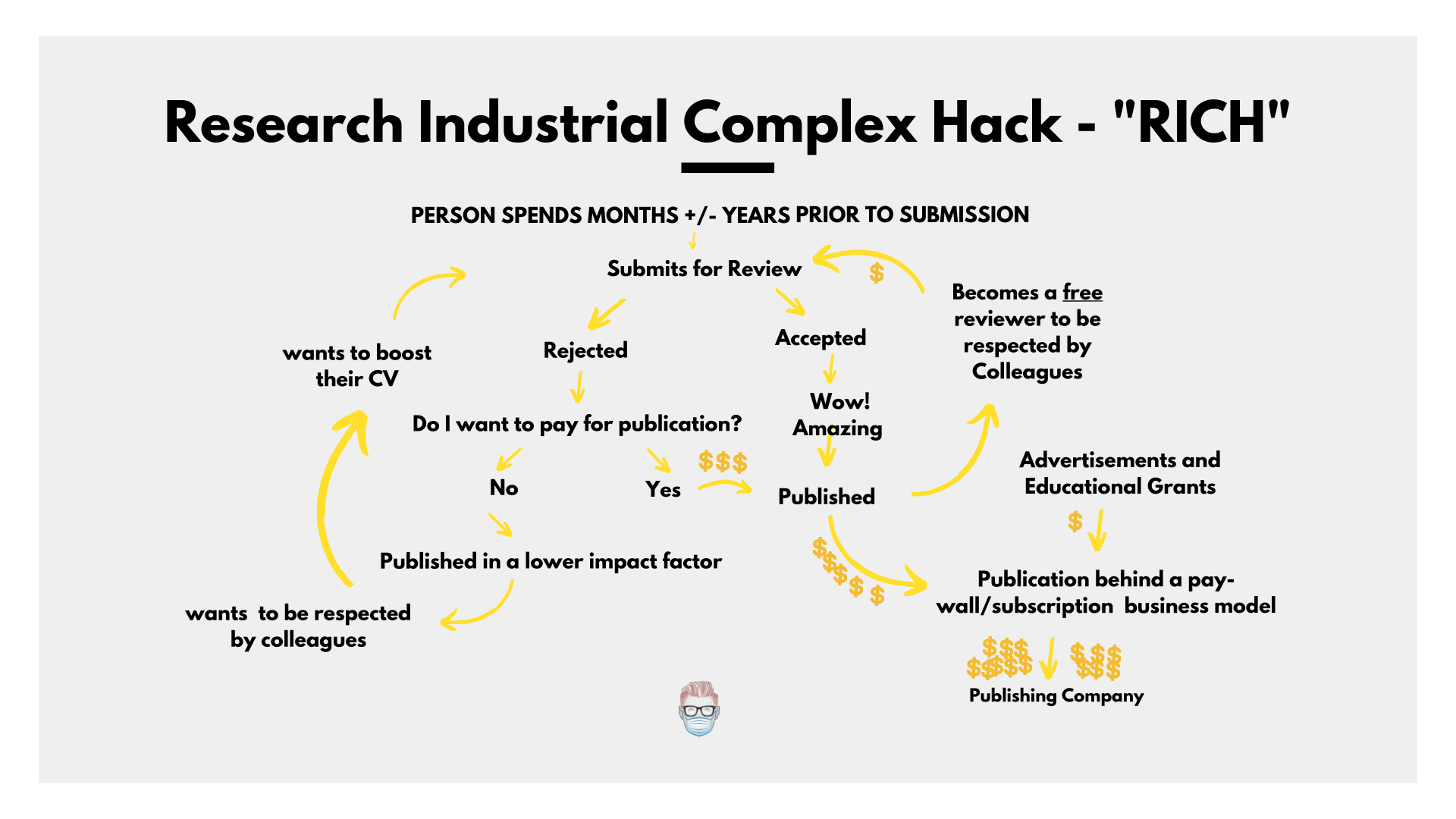 ---
📝
Article of the Week
How often does a Plastic Surgeon get to sound smart and talk about research in The Lancet?!. This week P'Fella came across this absolute gem of an article that really does answer the ongoing debate - what should I use to prep the skin?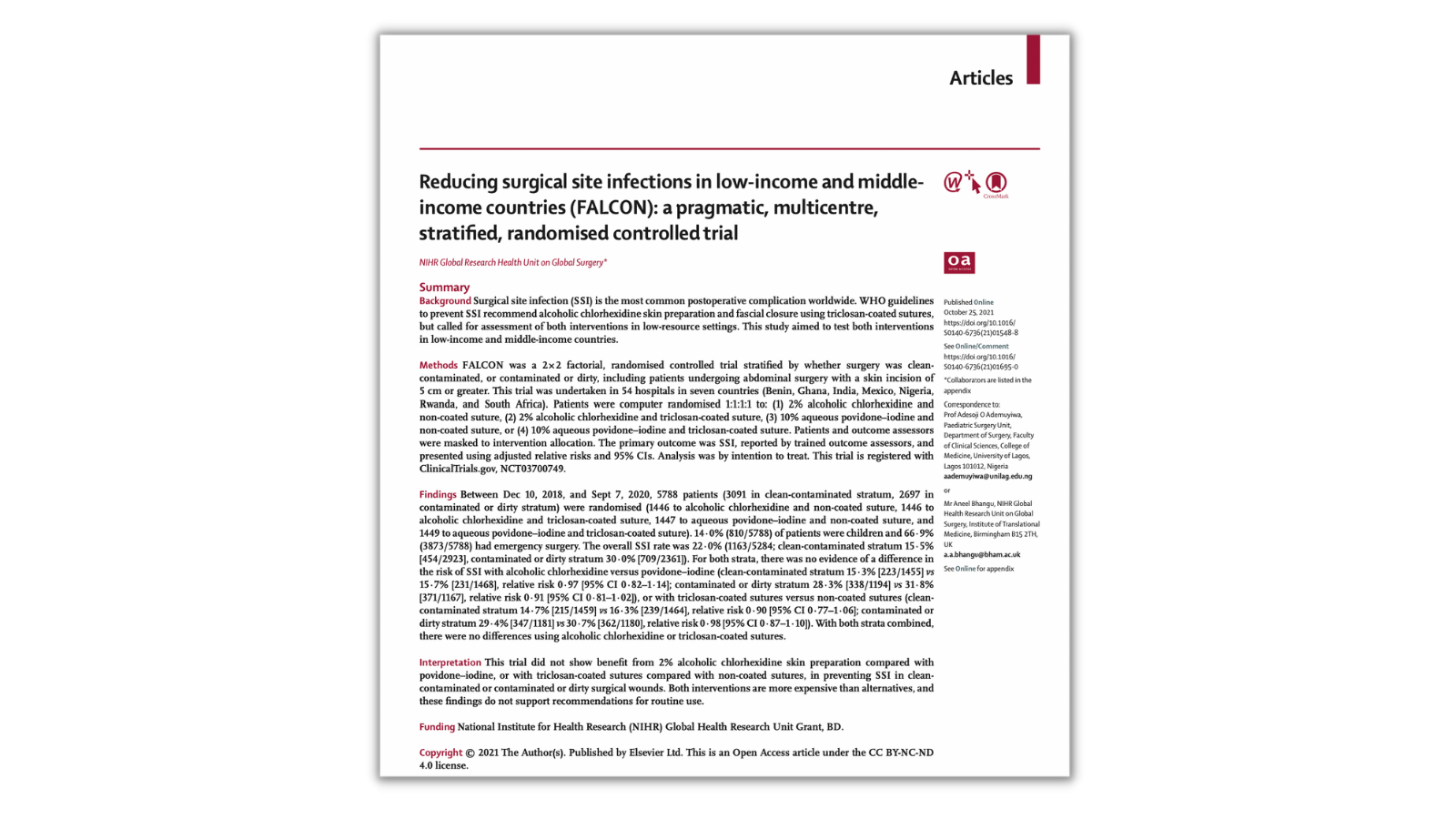 Here are 4 key take-away points:
Aim: what's the best skin prep.
Methods: abdominal surgery with incision > 5 cm randomized into 2% alcoholic chlorhexidine or povidone–iodine
Results: No difference between the two types of skin prep.
How does this affect your practice? It doesn't really. But it's nice to know.
Here is a link to the full text for those journal geeks out there 🤓
---
🤓
Quiz Competition
This is a new segment in thePlasticsPaper. It's only in its early day but its end goal is to create an international leaderboard to determine "who is the smartest Plastic Surgeon".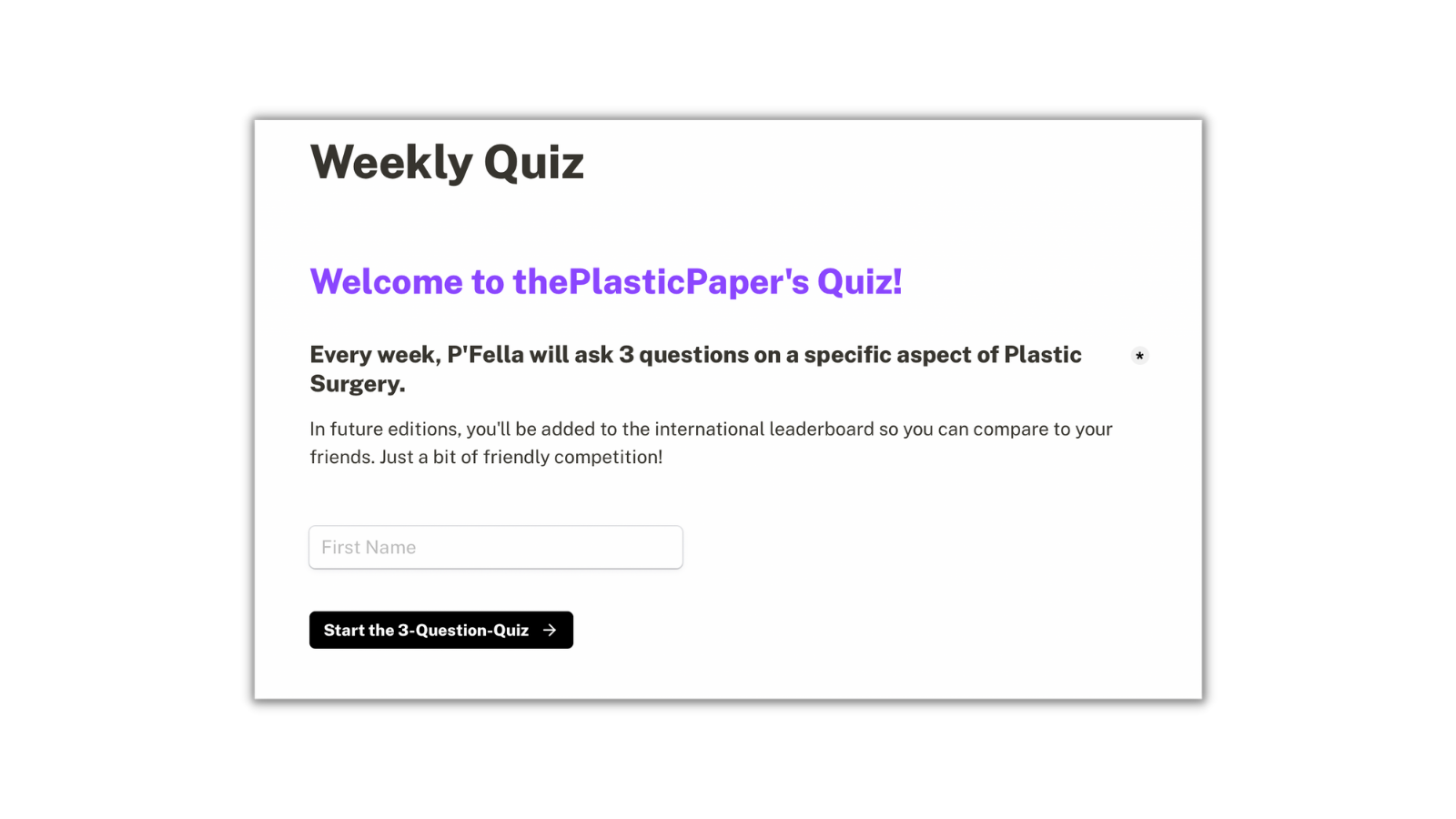 The quiz is designed to be rapid with direct feedback. In future editions, a leaderboard will be added. So make sure you get in early and get all the points you can!
---
🙋‍♀️
Updated Plastic Surgery Interview Companion
It's nearly that time of year again - interview season!
For those who have done interviews in the past, it probably brings back mixed memories. For those doing an interview in the next 12 months, it probably arises emotions of fear, anxiety and dout. That's why P'Fella has stepped in to create a stress-free experience for your interview preparation.
thePlasticsInterview is focused specifically for the Plastic Surgery Interview and has been updated for the 2021/2022 curriculum. You can now place your name on the waiting list.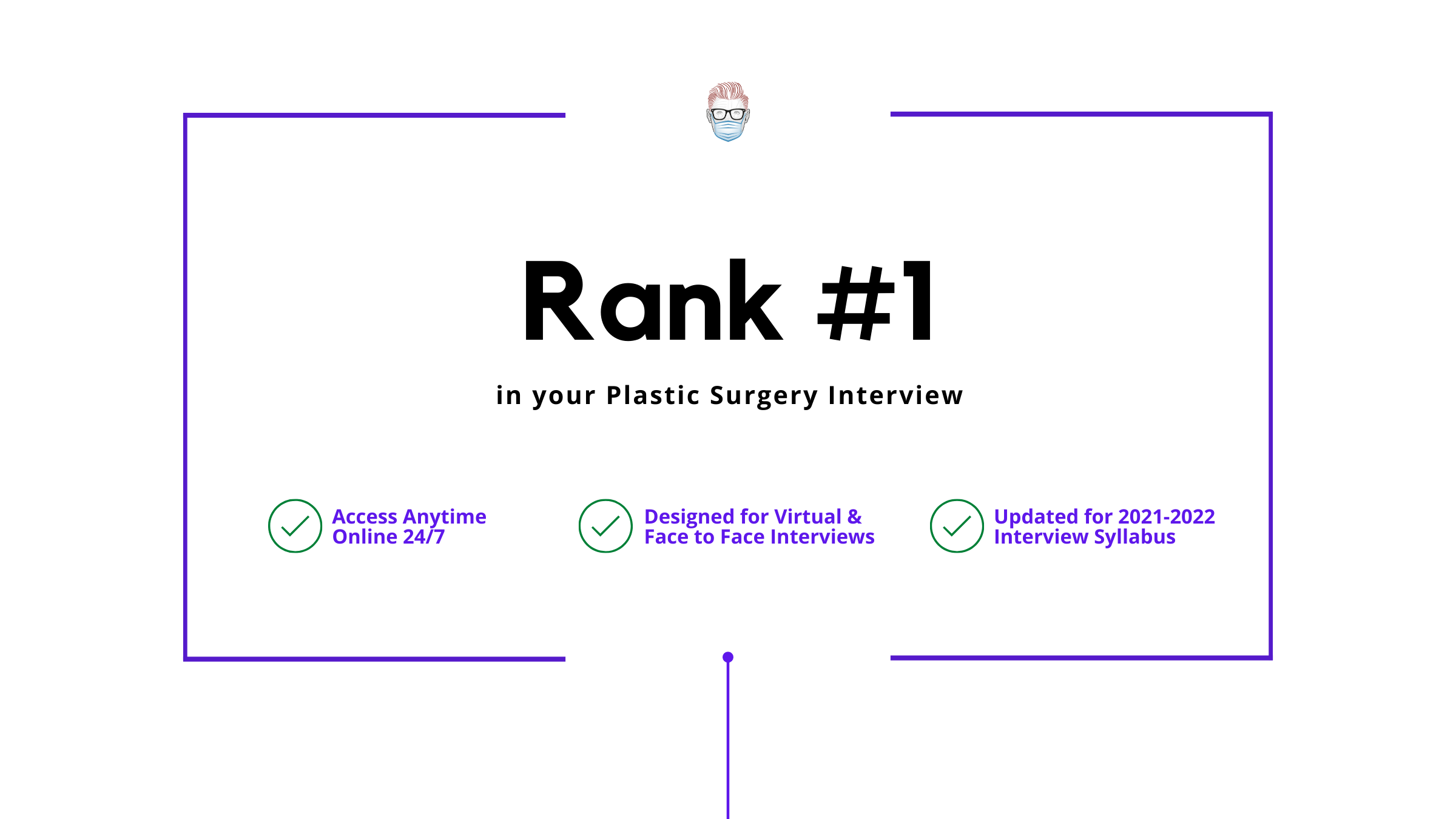 ---
🎭
Upcoming Events