thePlasticsFella is a proud to be an independent, open-sourced, evidence-based educational platform for Plastic Surgeons and Trainees.
The Birth
thePlasticsFella was born in June 2019 to meet a desire for rapid access to evidence-based Plastic Surgery. The mission is to create the best educational tools for current and future Plastic Surgeons across the world, and have a real impact on the future of this speciality.
Today thePlasticsFella is a platform an incredible range of educational tools; from individual quick-fire articles for those who are just getting started, to in-depth literature reviews of some of the most important topics in Plastic Surgery. P'Fella has built a sustainable business around a free core application, funded by a premium courses as a service to run it on.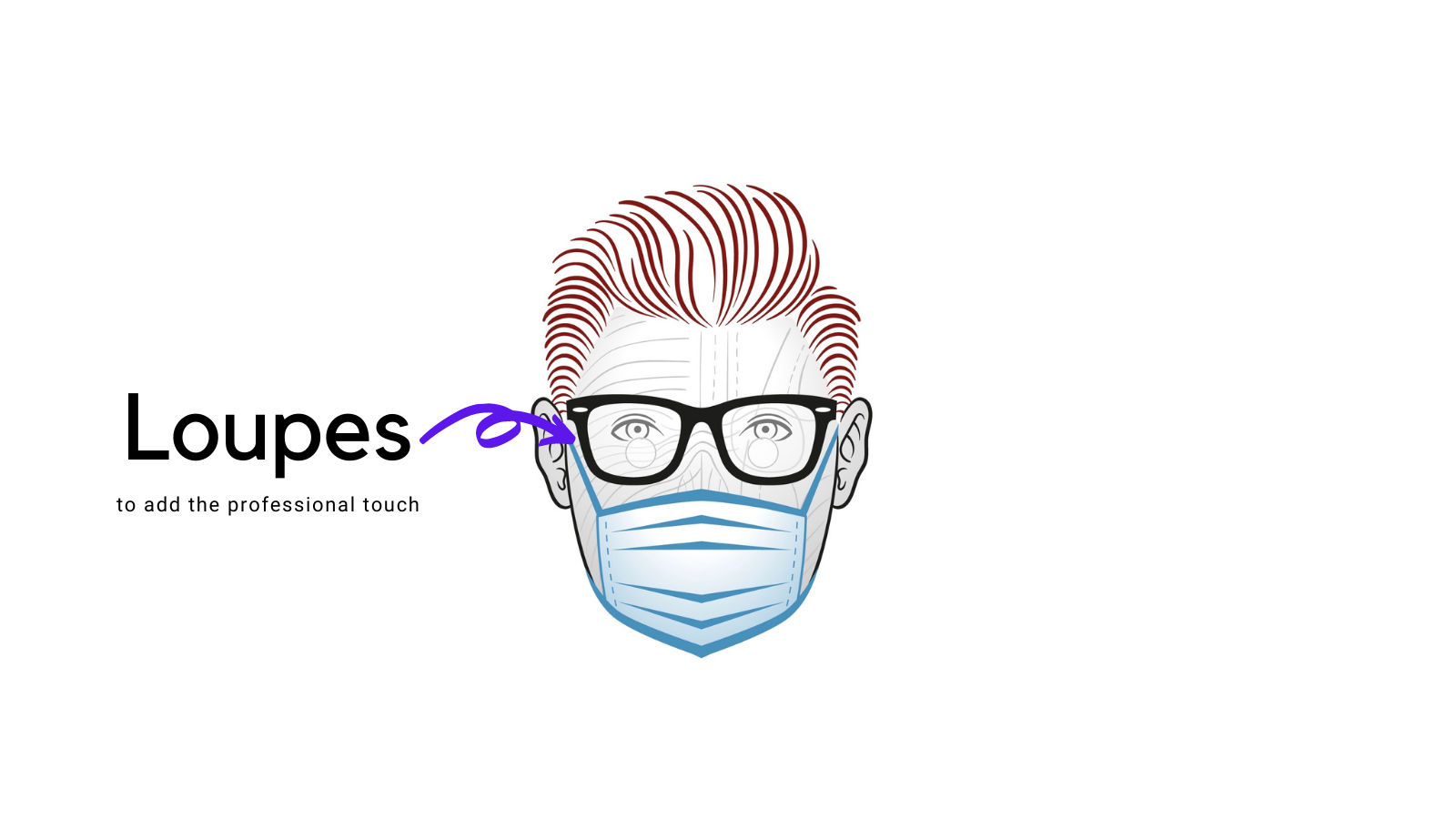 Behind the scenes, P'Fella is just a lover of Plastic Surgery. The small team is just a group of independent content creators who enjoy experimenting with new educational tools and opportunities. thePlasticsFella believes in creating as much freedom in the educational world as we can, and everything step taken is based on that core principle.
---
The Growth
As Google-bots started trawling the website, the study notes began to rank quite highly for specific plastic surgery topics on Google searches. Over time, as more and more content was uploaded, more and more users came to the website. It was great because it was free and you didn't need to sign up to read any of the content - this is an ethos still present to this day.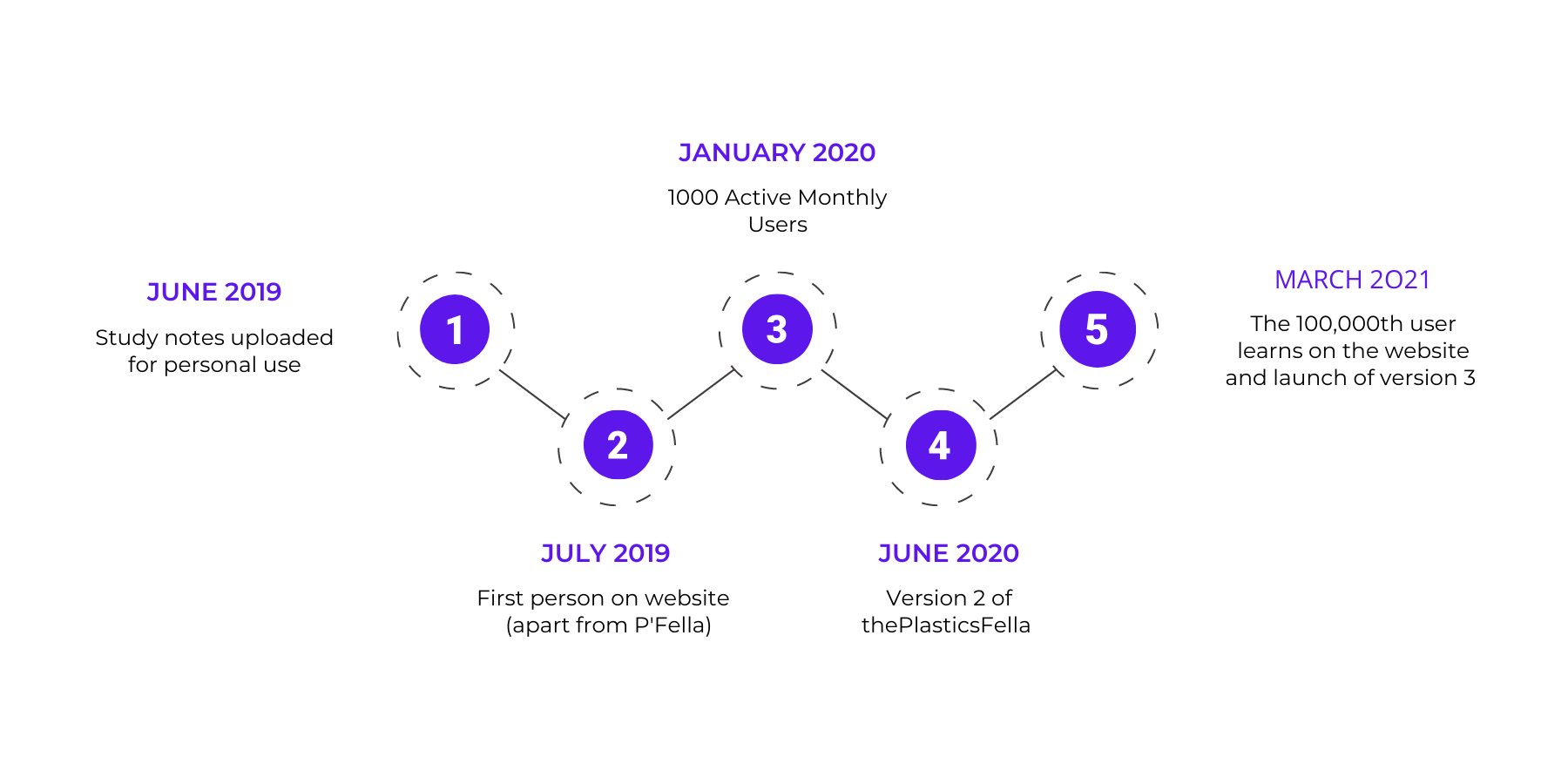 The more people who use thePlasticsFella, the more learners we have, the more revenue we receive from premium courses, the more great content we can create to build the free platform, the better the software gets, the more people use thePlasticsFella… and so on.
It's a virtuous cycle which means that we can keep creating open, adaptable educational platform with a vibrant future, forever.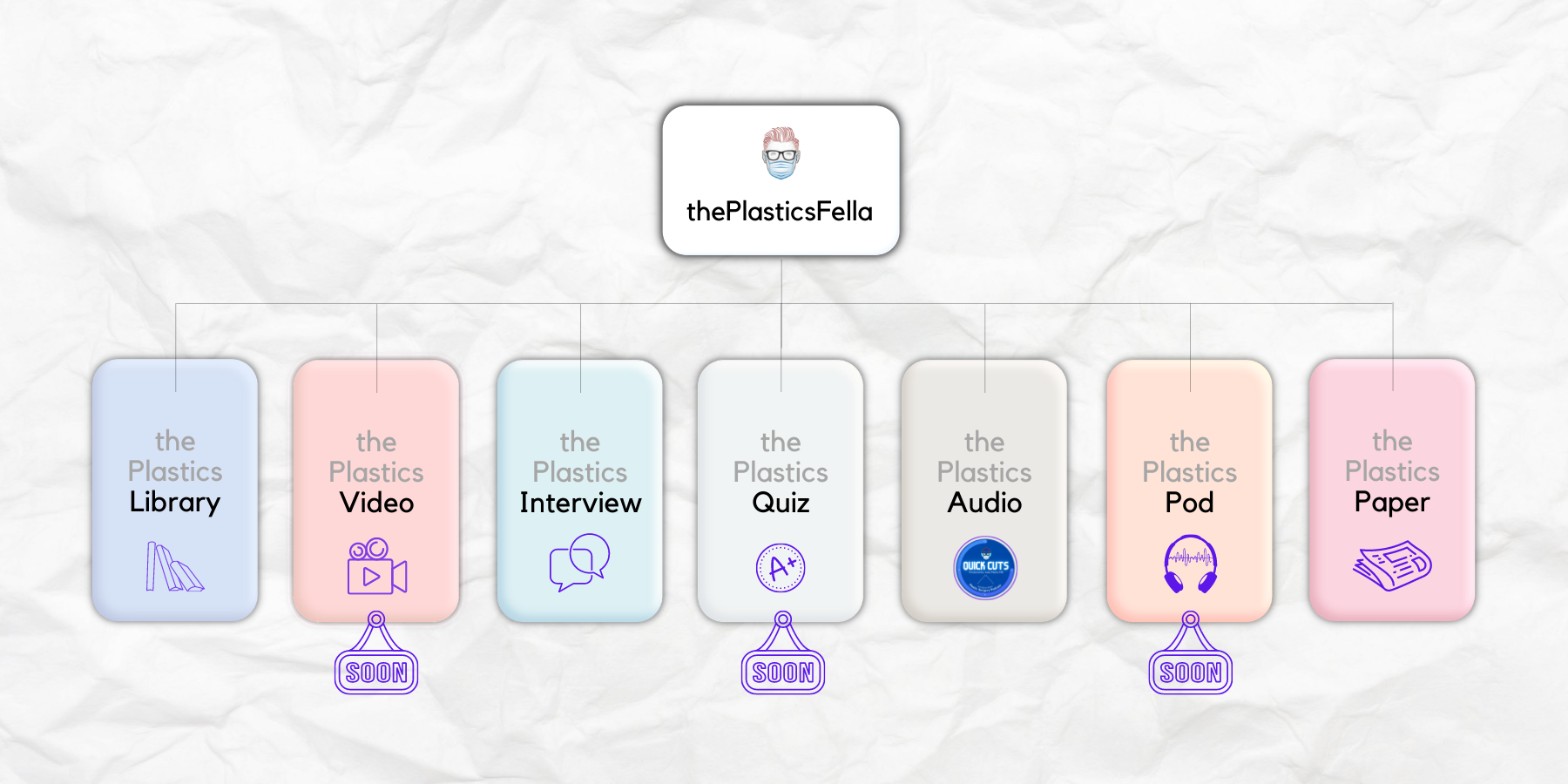 ---
The Current
Right now, theplasticsfella.com has +5,000 active monthly users from over +50 countries. It's an incredibly surpising number for a project that was purely meant to be for personal use at the beginning.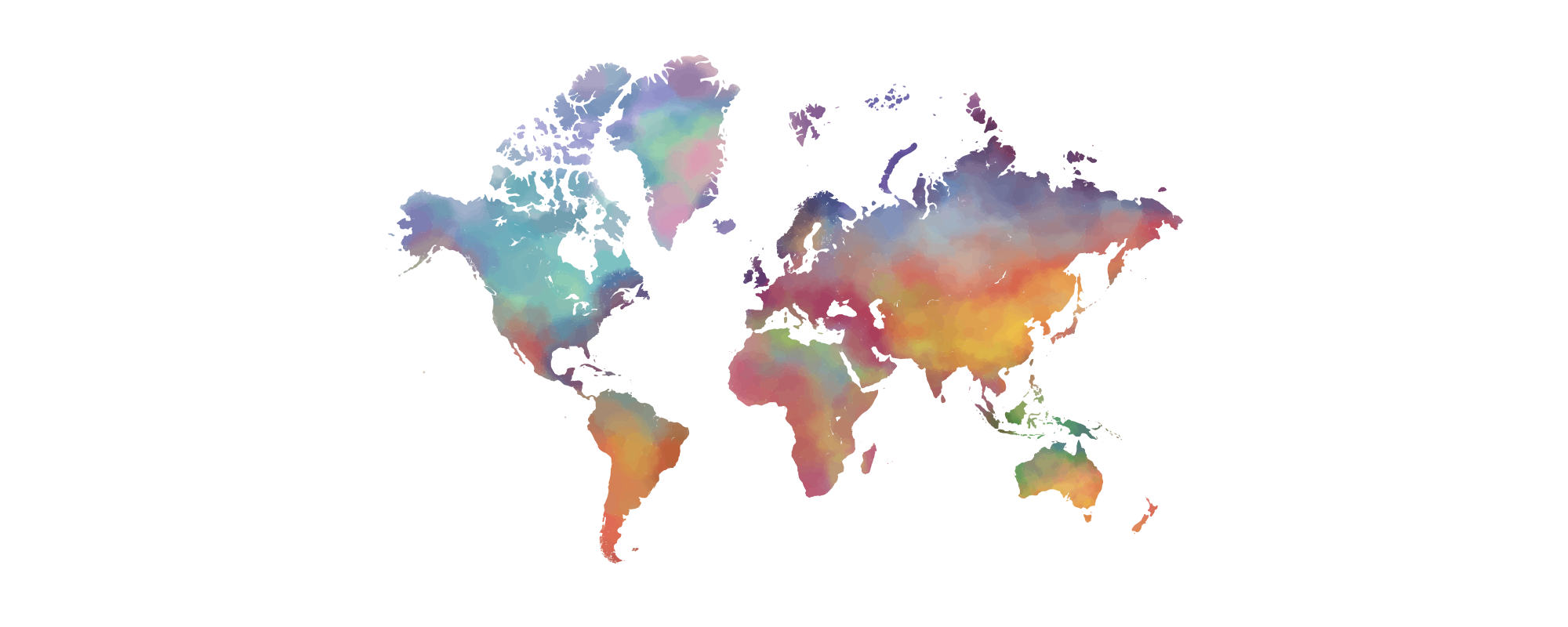 It is great to see plastic surgery students and trainees read content from all over the world, particulary in locations which traditionally have suffered at the financial burden of online education.
---
The Team
thePlasticsFella is built on the work of the entire plastic surgery community. All artciles are referenced to pubmed, Google Scholar or respected Plastic Surgery Journals, such as PRS, JPRAS, ASJ to name just a few.
P'Fella also believes in being transparent and accountable for everything the platform does, so we publish our live financial data for all to see. We are currently working on integrating software that will allow for this to happen, so stay posted!
---
The Future
The end-goal for thePlasticsFella is to be an open-sourced, not-for-profit educational platform that enables learners and teachers to practice evidence-based Plastic Surgery. We are still a long way from achieving this, but baby steps!
The end-goal is a sustainable, open-source education platform. This can be visualised below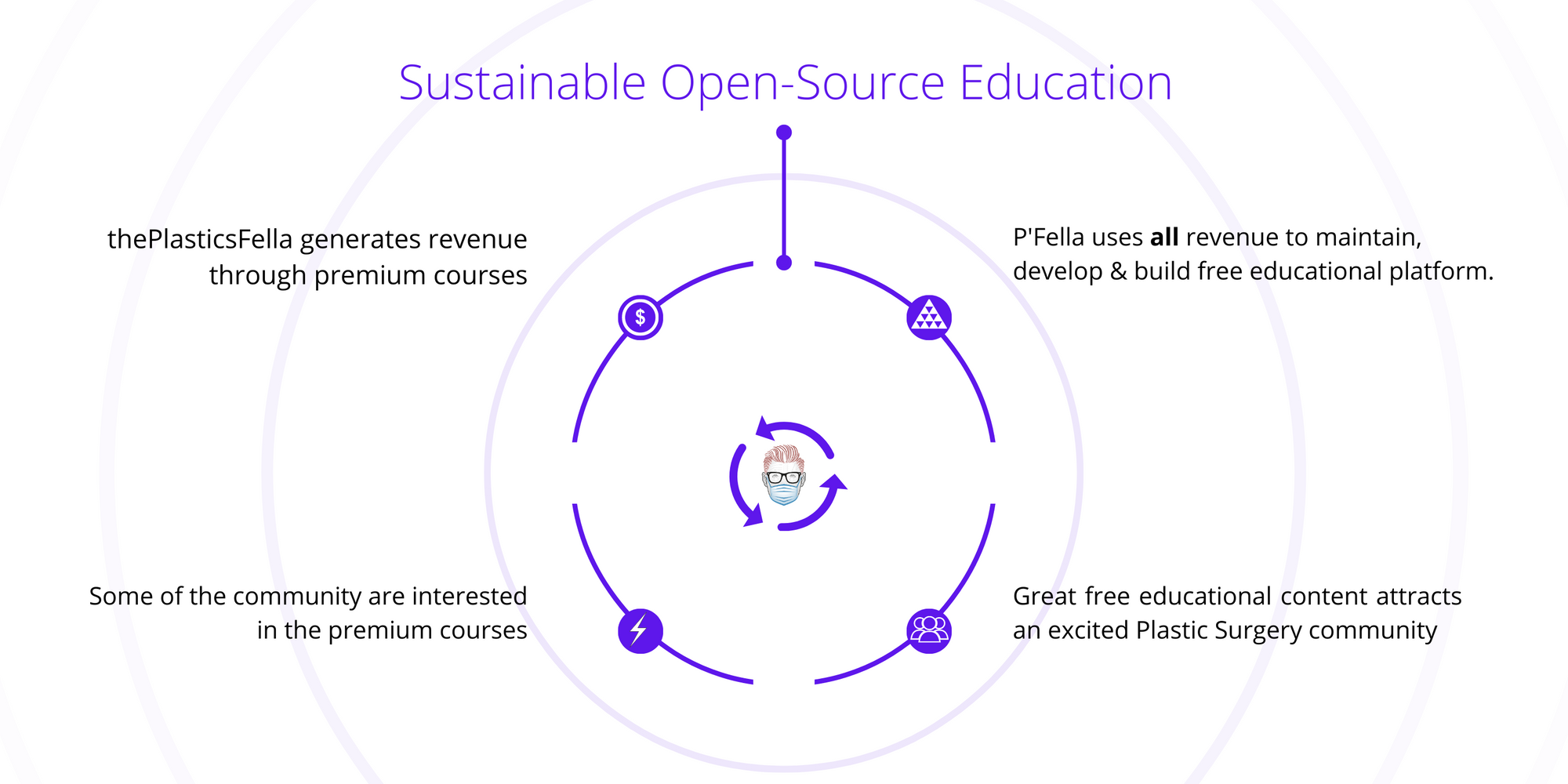 ---
Here is also some of the finer detail - Privacy, Terms and Conditions.