This assesses your clinical expertise, decision-making, and management skills through an oral "viva" structure, using real-world scenarios representative of clinical practice and exam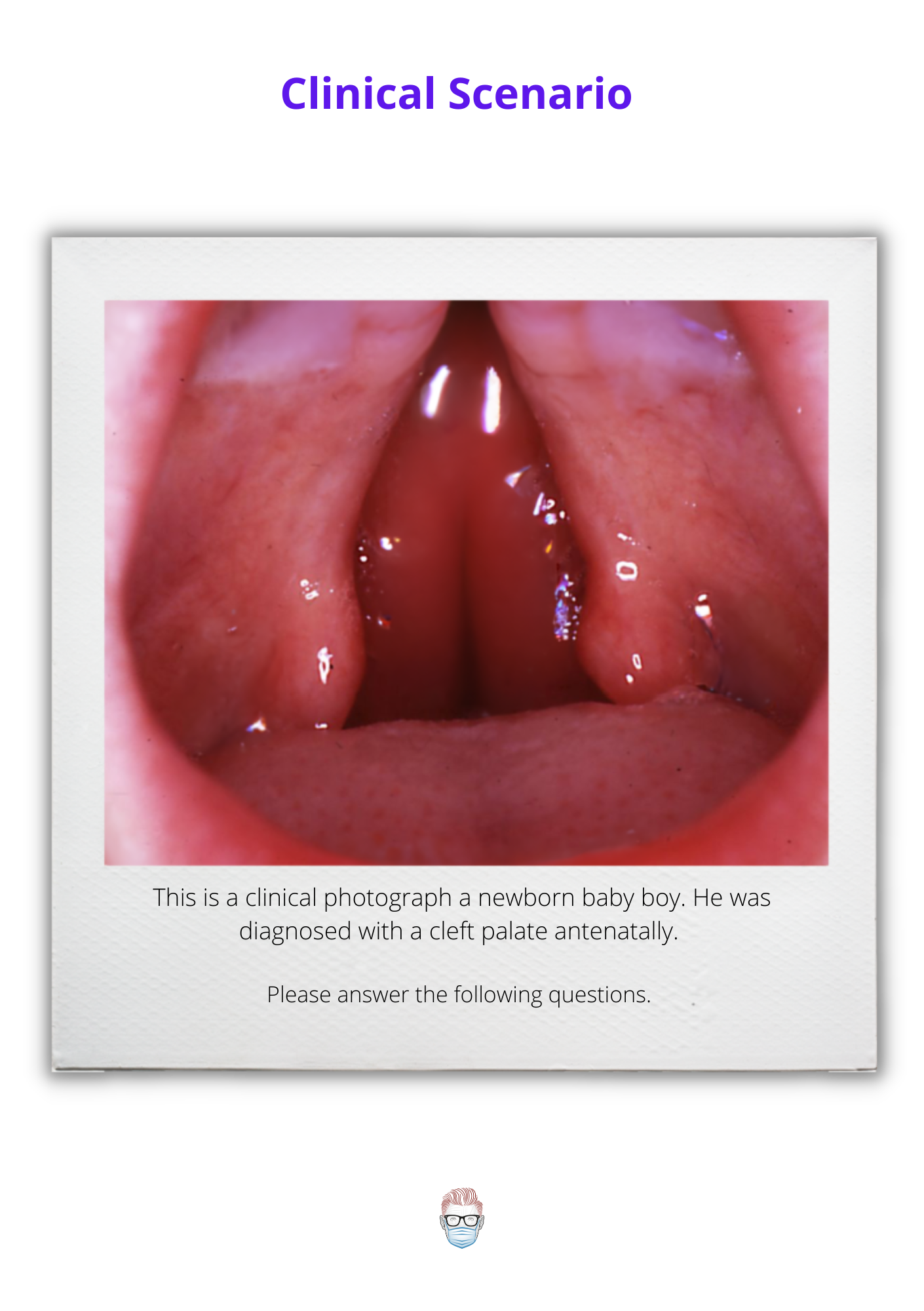 Objectives

1. Clinical diagnosis of a cleft palate
2. Describe the natural history and aetiology of this condition
4. Detail a management plan specific to clinical findings.
5. Explain the role of the MDT and key members
6. Knowledge of the cleft anatomy (muscles, bone, foramen)
7. Draw the different reconstructions for hard and soft palate
8. Recognise complications and treat them accordingly.


Section 1
Essential Knowledge in Cleft Palate
---
This section is for supporters of thePlasticsFella's mission
Join the club