Abnormal scars can be defined as Hypertrophic or Keloid. They do not follow normal scar evolution and difference from clinical, morphological and treatment perspective.
Overview of Abnormal Scars
Normal scars follow a cycle of matrix proliferation, stabilisation and maturation. Hypertrophic scars follow a more protracted course, whilst Keloid scars do not follow this cycle of evolution. They are both abnormal scars. The main morphological and treatment differences are discussed below.
---
Clinical Differences
Hypertrophic
Keloid
Incidence
More common
Less Common
Risk Factors
–
Pigmented Skin
Earlobes, chest, deltoid
Size
Confined to injury
Extends beyond injury
Onset
After injury
Anytime
There may be symptoms of pain, tenderness, and pruritus.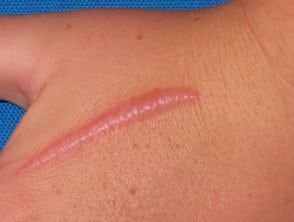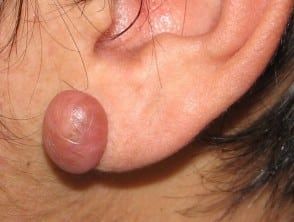 ---
Morphological Differences
The diagnosis of keloids and hypertrophic scars is clinical. If uncertain, consider a biopsy.
Hypertrophic
Keloid
Collagen
Type III
Type I + III
Fibers
Parallel to epidermis
Random to epidermis
Myofibroblasts
Present
Absent
Cell Number
Increased
Decreased in nodules
Increased in periphery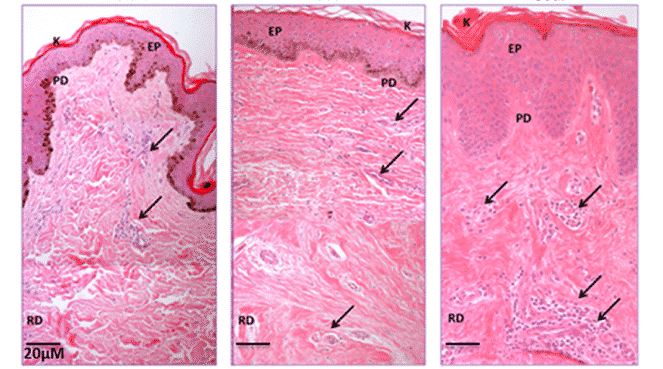 ---
Natural History
A normal scar increases in height and firmness during matrix proliferation, The scar then stabilises for 6-9 months before becoming flat and smooth during maturation. Hypertrophic scarring begins like normal scarring, except with a prolonged time course. Keloid scarring does not follow the normal scar evolution pattern.
| | | |
| --- | --- | --- |
| | Hypertrophic | Keloid |
| Resolve | Spontaneous (most) | No |
| Recur post-Surgery | No | Yes |

The different forms of treatment options and their varying success rates emphasises the difference between keloid and hypertrophic scars. It also suggests a significant heterogeneity within each category of the scar.
---
Sources
Hypertrophic response and keloid diathesis: two very different forms of scar. Plast Reconstr Surg. 2005 Dec;116(7):150e-157e. Burd A, Huang L.
Duration of Scar Maturation: Retrospective Analyses of 361 Hypertrophic Scars Over 5 Years. Advances in Skin & Wound Care: January 2019. Kant, Sander, MD