Curated evidence-based Plastic Surgery, direct to your inbox. It's hard to keep up-to-date. thePlasticsPaper sends you 1 email per week - just the highlights!
---
A Letter from P'Fella
Burnout. It's more than just a "buzzword".
✍️
Every Sunday, you get insights into P'Fella's thoughts and actions.
Doctors face mental health challenges just like everyone else.
And the stress of being a plastic surgeon can lead to burnout and feelings of isolation. In honour of Mental Health Awareness Month, here are a few essential facts on its definition and prevention.
It's a medical disorder resulting from excessive and prolonged stress.
It was first coined in the 1970s by psychologist Herbert Freudenberger. Shortly after, professor Christina Maslach became one of the foremost researchers on the phenomenon, helping shed light on its full impact and implications.
The symptoms are relatively non-specific so it takes great personal insight to recognise them: exhaustion, irritability, inefficiency...
There have been many studies looking at the prevention of burnout. They all seem to point to simple tasks that appear somewhat common-sense (but in reality, they aren't).  
Delegate tasks 🤝
Stick to a set schedule  ⏰
Give yourself time to unplug completely 🔌
Switch up your routine 🌳
Prioritise yourself and your support network 💪
⚡
Any thoughts on this? Reply to this email. P'Fella reads all responses :)
---
Study on Sunday
Xanthelasma
🤓
Your weekly bite-sized topic to keep your knowledge fresh.
Xanthelasma palpebrarum is a benign periorbital xanthoma. Treatment modalities should be considered based on efficacy and the cosmetic outcome.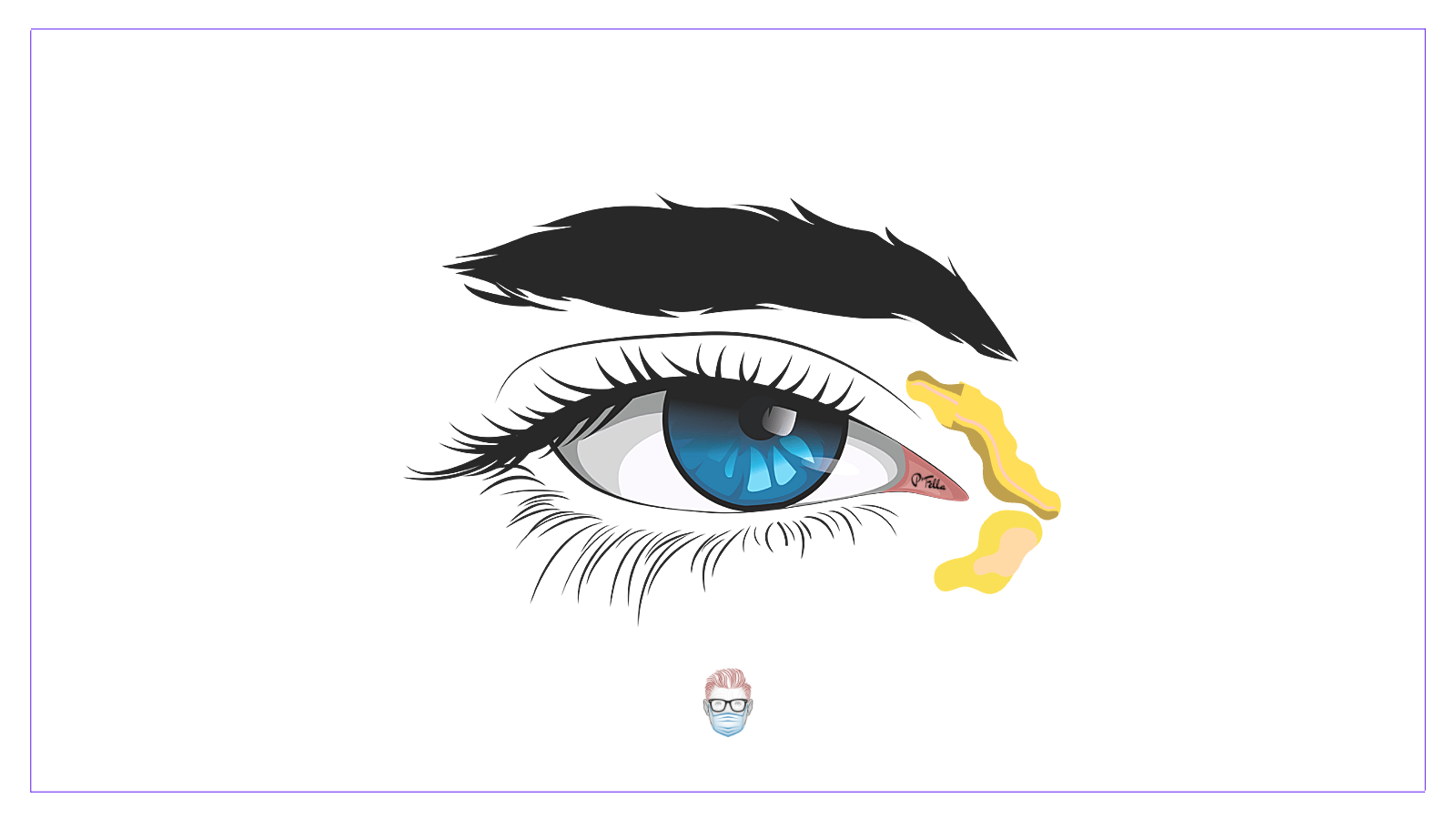 Different treatment modalities, such as simple surgical excision, cryotherapy, chemical peeling with trichloroacetic acid, radiofrequency, and laser, are used to treat xanthelasma palpebrarum.
---
Weekly Quiz Competition
The Winners Announced!
🤠
That's the end of this season! 10 rounds!
When I first started this 10 round competition, I never thought it would result in a draw! Thank you to everyone who participates in this quiz (+150 people).
Congratulations to the 4 winners!
Yassin, Plastic Surgery Resident/Trainee - Spain
Chi, Plastic Surgery Resident/Trainee - UK
George, Plastic Surgery Consultant - UK
Johnny, Plastic Surgery Resident/Trainee - UK
You'll receive an email with your prize in the coming days!  
The following season will be launching in a couple of weeks! :)
---
Upcoming Events
14 Webinars, Conferences, and Courses
🕢
This is an incredibly comprehensive list of upcoming events in Plastic Surgery. If you want your event advertised, reply to this email!
---
Tweets of the Week
🐣
If you're not on
Twitter
, you're not learning. Fact.
---
🚀
New Feature
A new addition to thePlasticsPaper
Every week, P'Fella creates or updates the educational platform. All decisions are designed with one ethos: build great educational tools.
thePlasticsPaper is growing!
If you have an idea that you think will be an excellent fit for thePlasticsPaper, then submit it below! Always looking for more ideas to help grow this community. P'Fella will be in touch, and you can even help build it if you want! :)
---
Articles of the Week
📑
Every week, P'Fella links 3 articles you should read. There is also 1 deep-dive review for thePlasticsPro community.
Top-Picks
Eyelid Defect Reconstruction, Somenek. Plast Aesthet Res 2022;9:16 DOI: 10.20517/2347-9264.2021.84.
The evolution of lower extremity reconstruction. Evans BGA,  Colen DL. Plast Aesthet Res 2022;9:34. http://dx.doi.org/10.20517/2347-9264.2021.134
Gender Disparity Trends in Authorship of Hand Surgery Research, Raylin F. Xu, BA. Feb 2022, Journal Hand Surgery
Deep Dive
🚀
Every Sunday, P'Fella analyses a landmark plastic surgery publication. It is designed for those keen colleagues or those doing a journal club!

This week: The best way to perform a Sentinel Node Biopsy for Skin Cancer? (CME Review)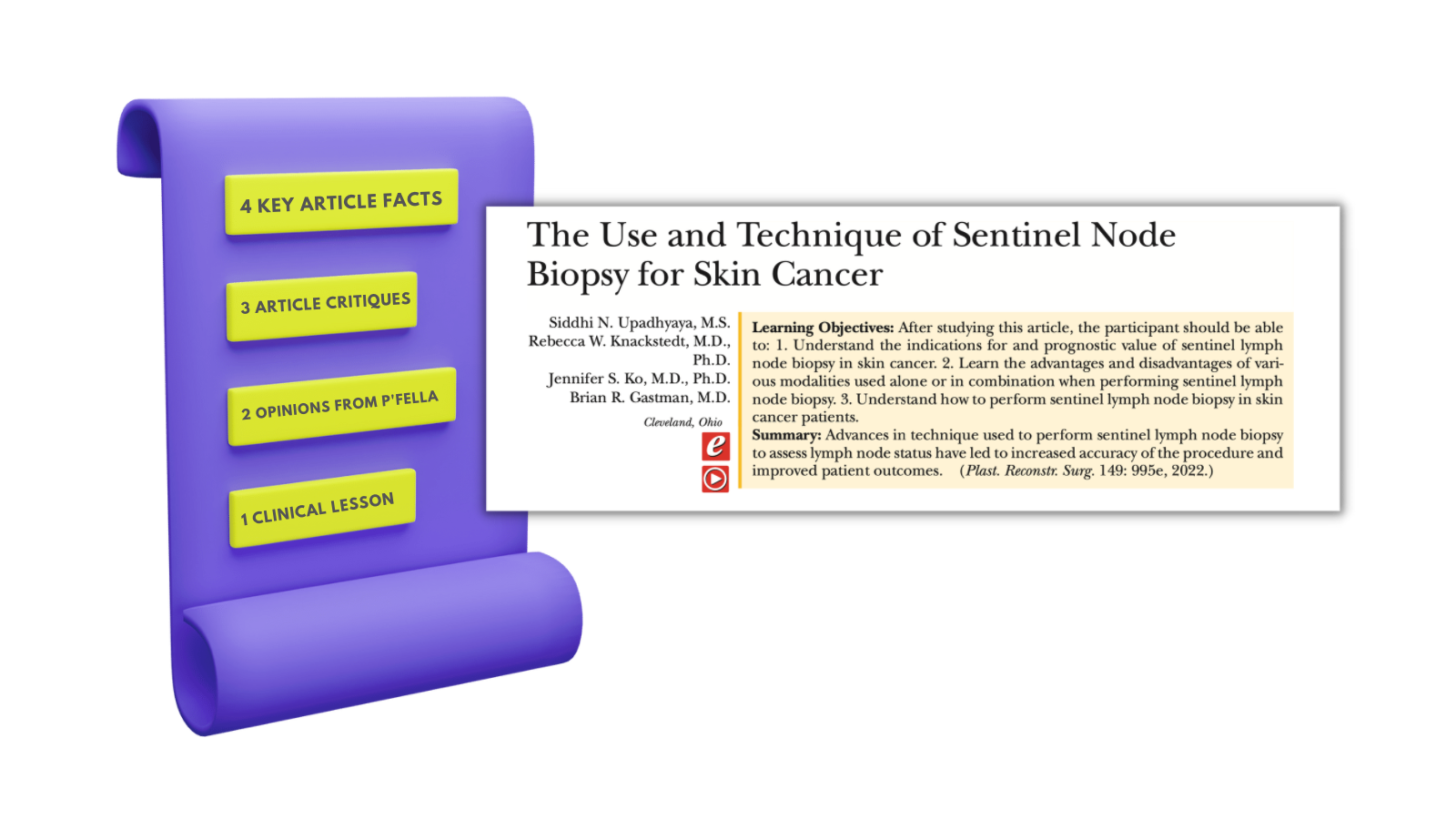 😵
Did you know? Sentinel lymph node biopsy was first introduced in the management of melanoma patients in 1992 by Morton et al.
This section is for supporters of thePlasticsFella's mission
Join the club