Welcome to another "amazing" edition of thePlasticsPaper. The second largest evidence-based publication behind the New England Journal of Medicine, and on a similar level of authenticity to Theranos.
In this weeks edition of thePlasticsPaper, P'Fella answers the most important question of all, and potentially a question you ask yourself frequently.
"What type of suture technique are you?" I know, its a tough question.
But fear not, this level-1 evidence will help you answer this question. This edition is too good to be submitted to PRS or ASJ.
Read the whole "evidence-based" article, or just do the personality test.
---
Background
The empirical study of personality is often like reading an abstract presentation at the local hospital conference (lacking structure, established methods, and reproducible results), sometimes like the first night on call as a doctor (facing an inextricable net of many similar but non-identical issues, diverse established methods, and contradictory interrogrations by nurses), and sometimes like a communited PIPJ fracture (trying to put together pieces that apparently where once connected). This current quest for personality types has never been done before. Never, in the history of plastic surgery, have Plastic Surgeons been able to determine what type of suture technique they are. Period.
The traditional psychologist is quite similar to the traditional surgeon, diseased by dogma. There is a thought that there is only 5 basic dimensions of personality, often referred to as the "Big 5" personality traits. The five broad personality traits described by the theory are extraversion (also often spelled extroversion), agreeableness, openness, conscientiousness, and neuroticism.
This "high-quality" prospective analysis of Plastic Surgeons aims to draw correlations between suture types and personality. Techniques have emotions and they need to be respected #RespectTheTechnique. Previous studies have demonstrated correlations between personality traits and job performance and satisfaction. No study has attempted to qualify the emotions of a suture. Among the biggest threats to the surgical workforce are stress and burnout, and not knowing what suture technique is like your personality. This study will tackle this issue head-on.
---
Methods
This study was approved by absolutely nobody.
P'Fella used the Big Five Inventory (BFI) to assess personality traits according to the Five Factor Model. This 44-item survey  ask participants to rate self-descriptive phrases on a 5- point Likert scale from "agree strongly" to "disagree strongly" (e.g., "I see myself as working with P'Fella in the future"). The BFI questionnaire is embedded below.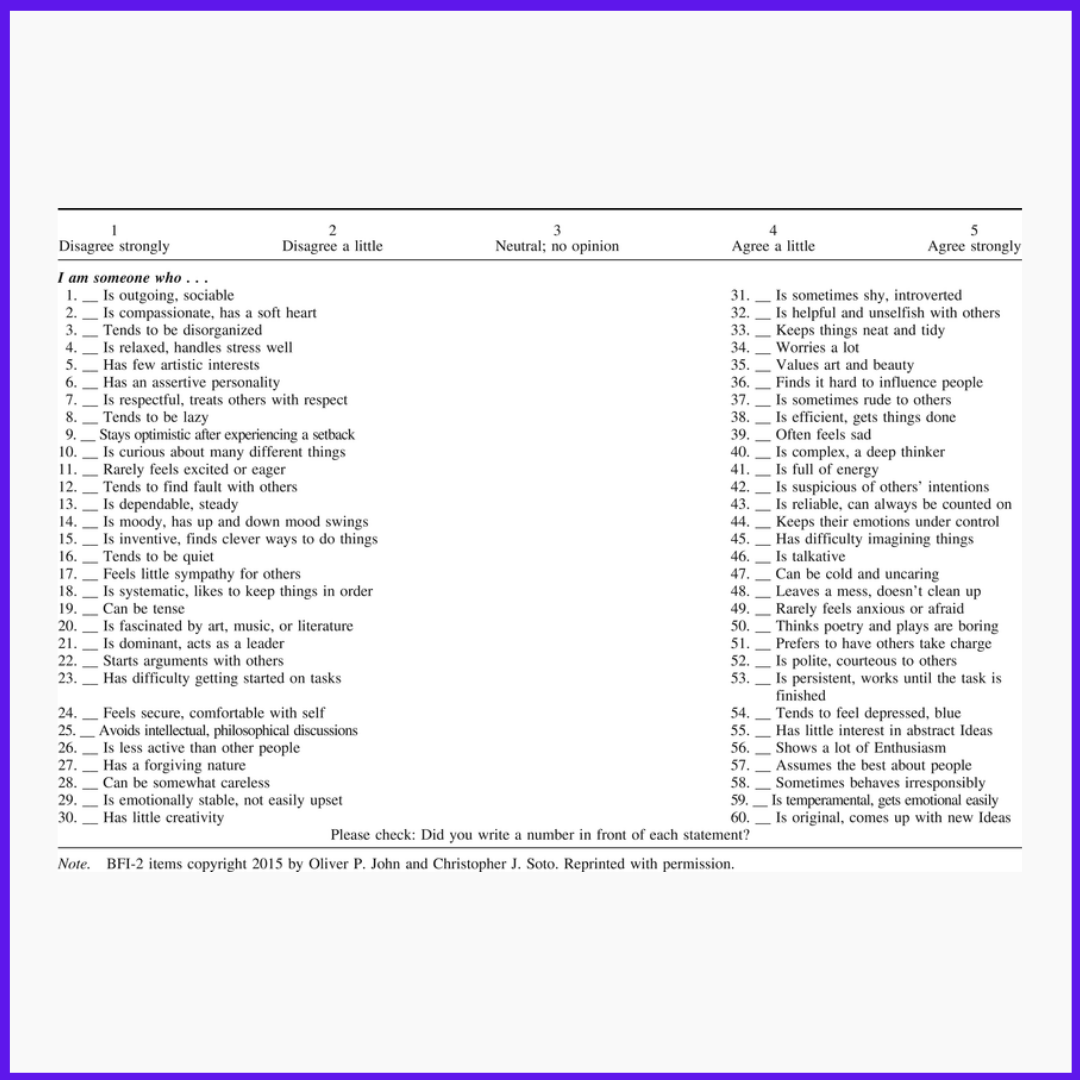 A "detailed" literature review of the most commonly used suture techniques was performed.  Based on these findings, each suture was given a personality that allows correlation to the aforementioned BFI questionnaire.
---
Live Results
After an "in-depth" review of "all" articles published in the English language, 5 common sutures where determined. A sub-group analysis was not performed because nobody really knows what that means. Instead, a gut-instinct correlation between the type of suture and the personality traits in the BFI questionnaire was deduced. This is illustrated below in figure 2.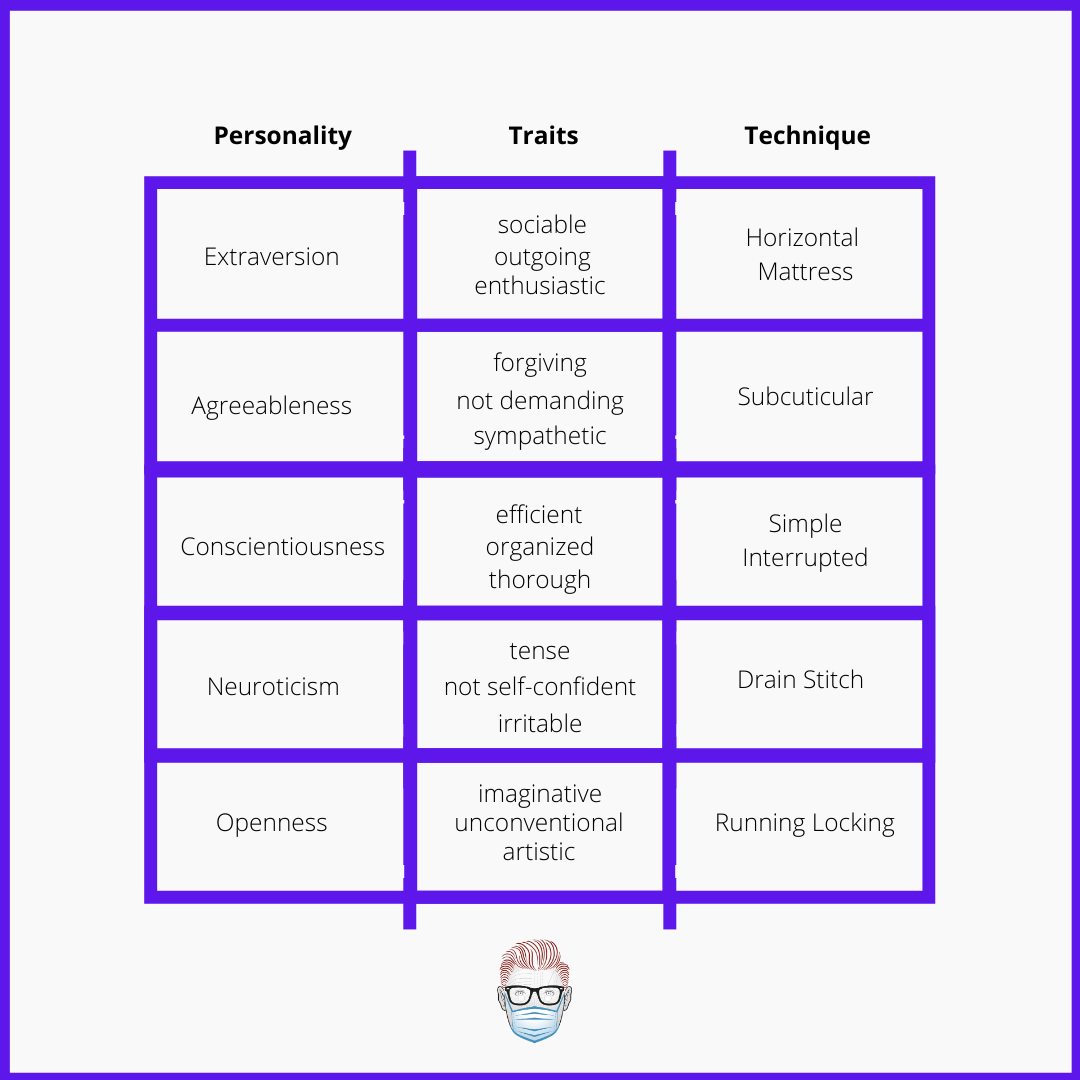 Now begs the question, what suture are you like? Answer these 5 questions, you'll also get to see the results of others.
You cant access the personality test in email, so click here
---
Conclusion
This is the first evidence-based non-peer-reviewed publication aiming to support sutures and their desire to be respected as personalities. We hope this study has no impact on your clinical practice. But P'Fella does hope your share this article!
---
Did you know?
P'Fella was very busy this week. Whilst your waiting here are a few things you might want to check out so you stay up-to-date.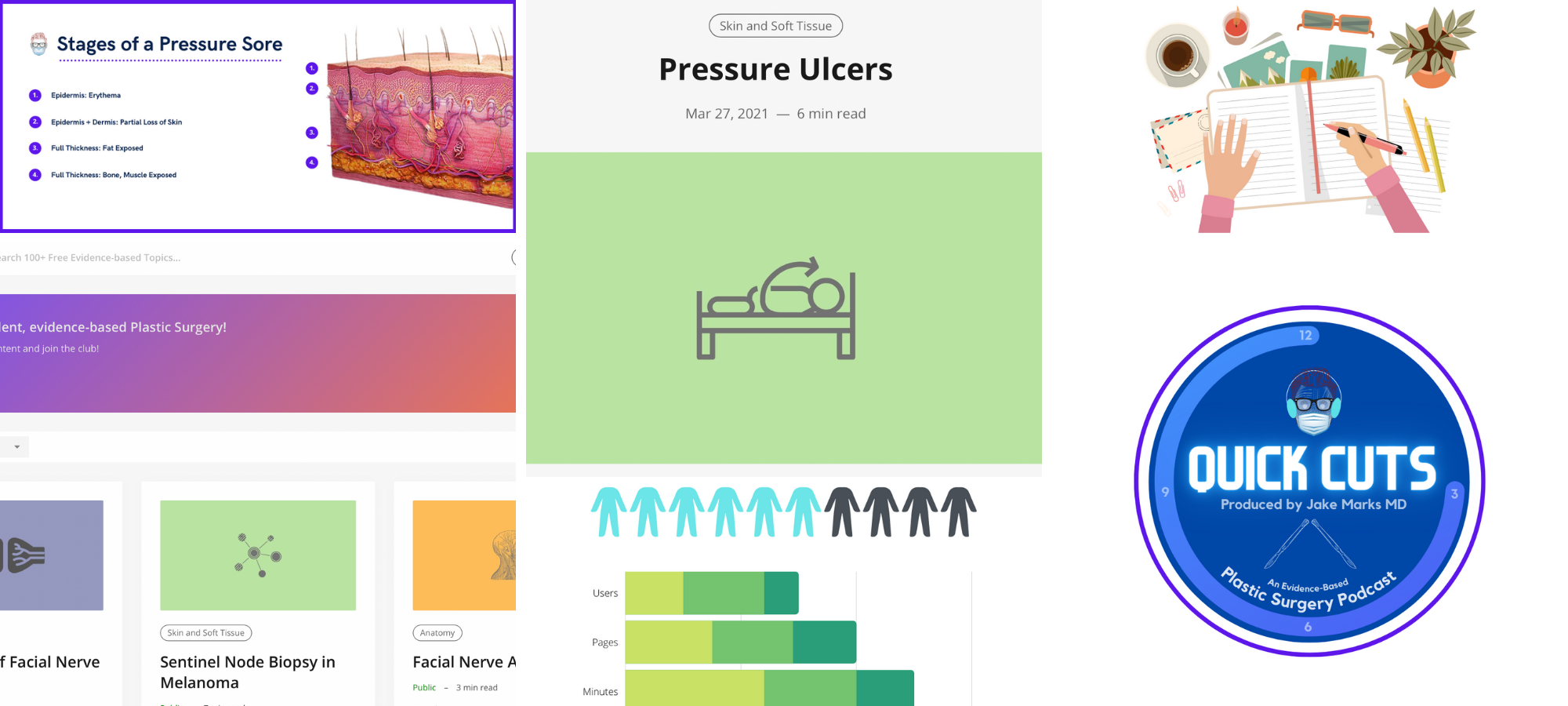 Here's some highlights:
Pressure Sores: 22 articles were reviewed to create an overview of current best practices. You can read the full article here or listen to the QuickCuts version.
Journal Club: opioid use in plastic surgery is a really important topic. P'Fella summarised a recent publication in PRS and made some suggestions on how you can implement enhanced recovery techniques to reduce your patient's post-operative pain.
P'Fella's Diary: if your ever interested in the behind-the-scenes of thePlasticsFella, then P'Fella's diary is something you might want to read. 3 points everyday, nothing else.