Become more knowledgeable, every Sunday. thePlasticsPaper curates the highlights of the week into a digestible and enjoyable format.
If you wanna skip straight to the "Hear P'Fella speak" part, click here.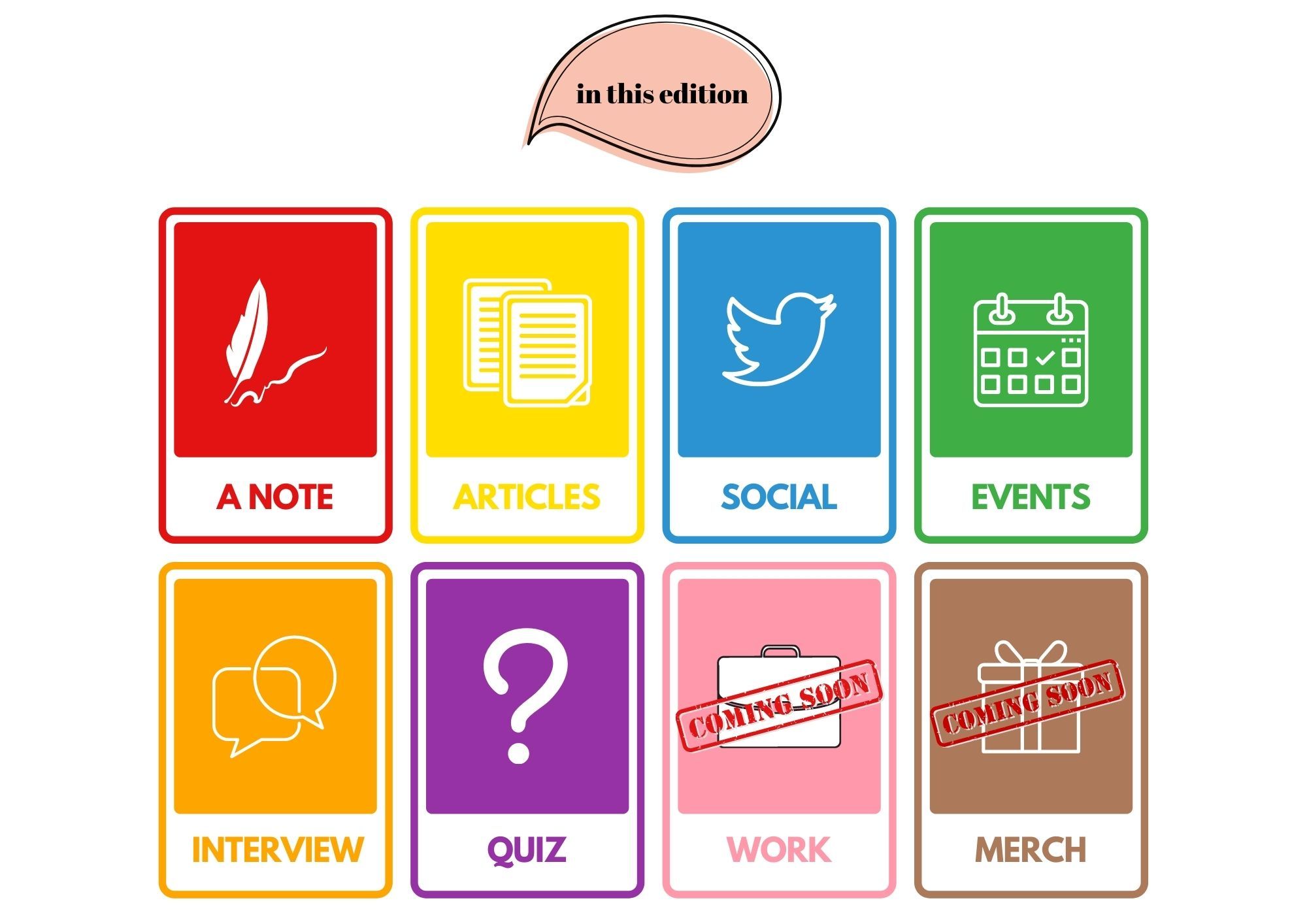 ---
✍️ A Note from P'Fella
The paradigm shift towards online education.
"As education shifted online, organisations and institutional bodies had to pivot their business models. They could no longer rely on the physical aspect of journals and textbooks.
Publishers had two options: democratization or commercialisation. There was an assumption that online education will improve access to medical knowledge. But this assumption was only partially accurate. It was accurate in the sense that people could now read abstracts from anywhere in the world, but that's pretty much as far as they got. Evidence-based information became a closed ecosystem designed to be financially profitable. It was built on the desire of doctors to be "published".
The publishers and educational institutions missed the mark.How much did they miss the mark by? Well, The Plastic Fella surveyed 350 members in the community and here are the results. 2/3 of this cohort don't routinely read journals. More than half of them state the main reasons for this was because of pay-walls or the difficulties and frustrations of multiple sign-ups through different libraries and institutions. Surprisingly, nearly 52% often said the journals often are not relevant to what they need and they are not concise enough".
This is an excerpt taken from an upcoming speech by P'Fella at the HLA-Medics Academy Conference.  
---
🔥2 Articles you must read!
Oncoplastic breast surgery: A guide to good practice
These guidelines are written by an Expert Advisory Group and the primary author is Mr Adam Gilmour, a Consultant Plastic Surgeon in Canniesburn. This is a beast of an article, 14-pages of high-quality information. It's a gread read for Plastic Surgery trainees and also for those currently treating these cohort of patients. P'Fella's takeaway point - the patient is the most important person in the multi-disciplinary approach to breast reconstruction.
Read the full article here.
Management of Symptomatic Patients with Textured Implants
Since Allergan Biocell implants were recalled by the FDA in 2019, there has been a bit of a sh**tstorm. Patients are aware of the risks now and want them removed, and rightly so. P'Fella's key take-away is an excerpt from the article: "if surgeons are revising or exchanging textured implant patients, they may consider a total capsulectomy as reasonably possible, though this has not yet been shown to mitigate future risk of BIA-ALCL".
Read the full article here.
---
🐣What was trending on social media?
Where should I put the breast implant?
A really healthy discussion was centred on early results of the Pre-BRA study.
Check out the Twitter discussion below to see different opinions and discussions on current evidence-based practices 👇
What sort of reconstruction should I do?
Another great discussion on Twitter focused on the options for patient who require breast reconstruction. It's well worth a read of all the replies and quote re-tweets to see the differing opinions. Take-away point - the patient is the most important person in the multi-disciplinary team!
---
🎭
Upcoming Events
International Medical Education: Emerging Innovation in Global Education
This is an exciting HLA-Medics.Academy Summit on the 29th-30th May. P'Fella was invited to speak and give his thoughts on the future of medical education and where we can improve as a community. You can register here to listen to this talk here. Here's the opening slide...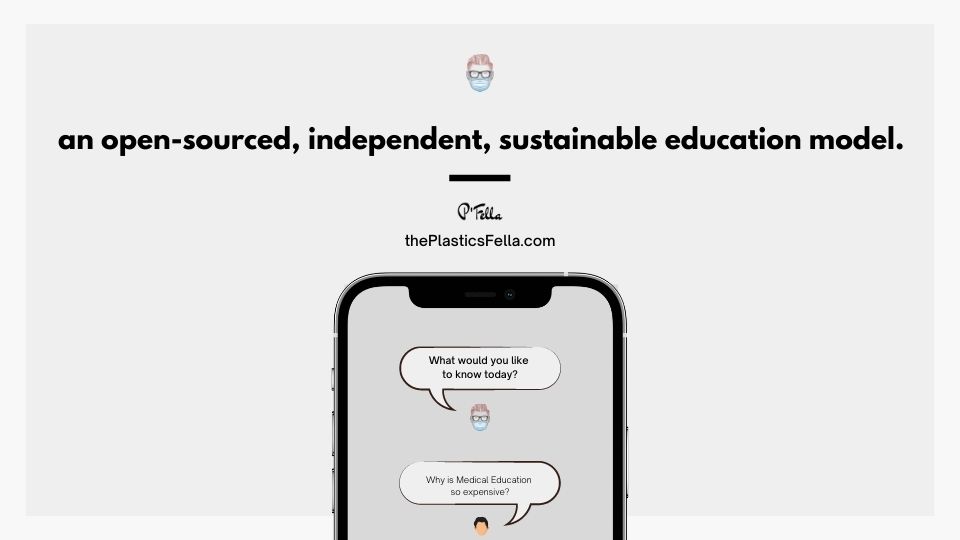 Head and Neck Reconstruction - Facial Palsy
You can never learn too much about facial palsy. This talk is by Prof Adriaan Grobbelaar discussing his extensive experience in facial reanimation. Joining him will be the units own Facial Palsy expert Mr Stephen Morley. Register here for this Canniesburn Webinar.
CMCJ is a complex part of anatomy. This talk by Pulvertaft and Dr Mireira Esplugas will no doubt provide some really important learning points and help plastic surgery trainees who struggle to get their head around it all. Register here.  
Head and Neck Reconstruction - Submental Flap  
This looks to be a great talking coming up this week by UCL - Thirty-Years of Experience with the Submental Flap for Facial Reconstruction in Europe and Africa. You can register here
Voice Reconstruction Webinar - Stoke-Mandeville Hospital
Looks to be a great discussion on "State of the Art in Transgender Phalloplasty". This is on May 25th - Register Here
The annual meeting is always great. Learn some stuff and good opportunity to get your research presented. This is happening on 23rd September (Abstract Submissions Deadline 11th June) - Register Here
Surgical Research Training - BOSTIC
A surgical research training event on trials for foundation, core & specialist trainees of all specialities. Learn to design & conduct surgical RCTs. This is on 15th September 2021. Read more here.
---
🧐 Quiz
Question: The following image shows a phenomenon also seen in a plastic surgery procedure. What is this called?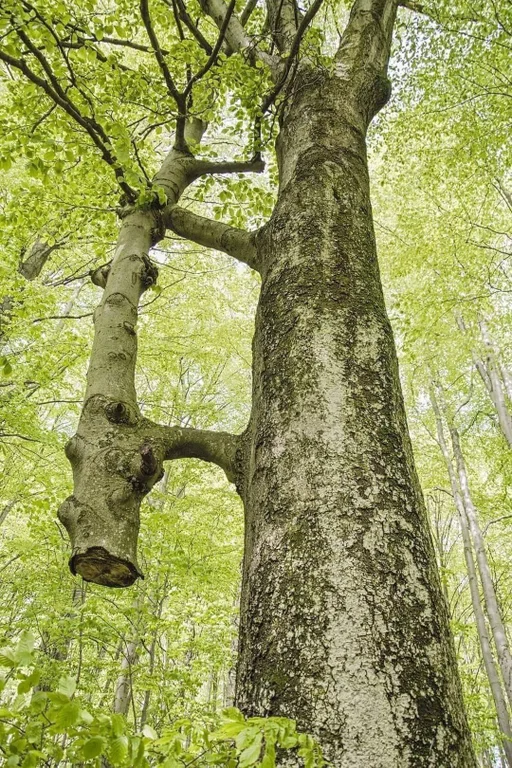 Answer: Tweet us your answer @PlasticsFella to win the weekly prize.
Image taken from an original tweet here
---