Allen's Test is one of the most recognisable and famous clinical signs. This journal club analyses the original publication in the 1920s.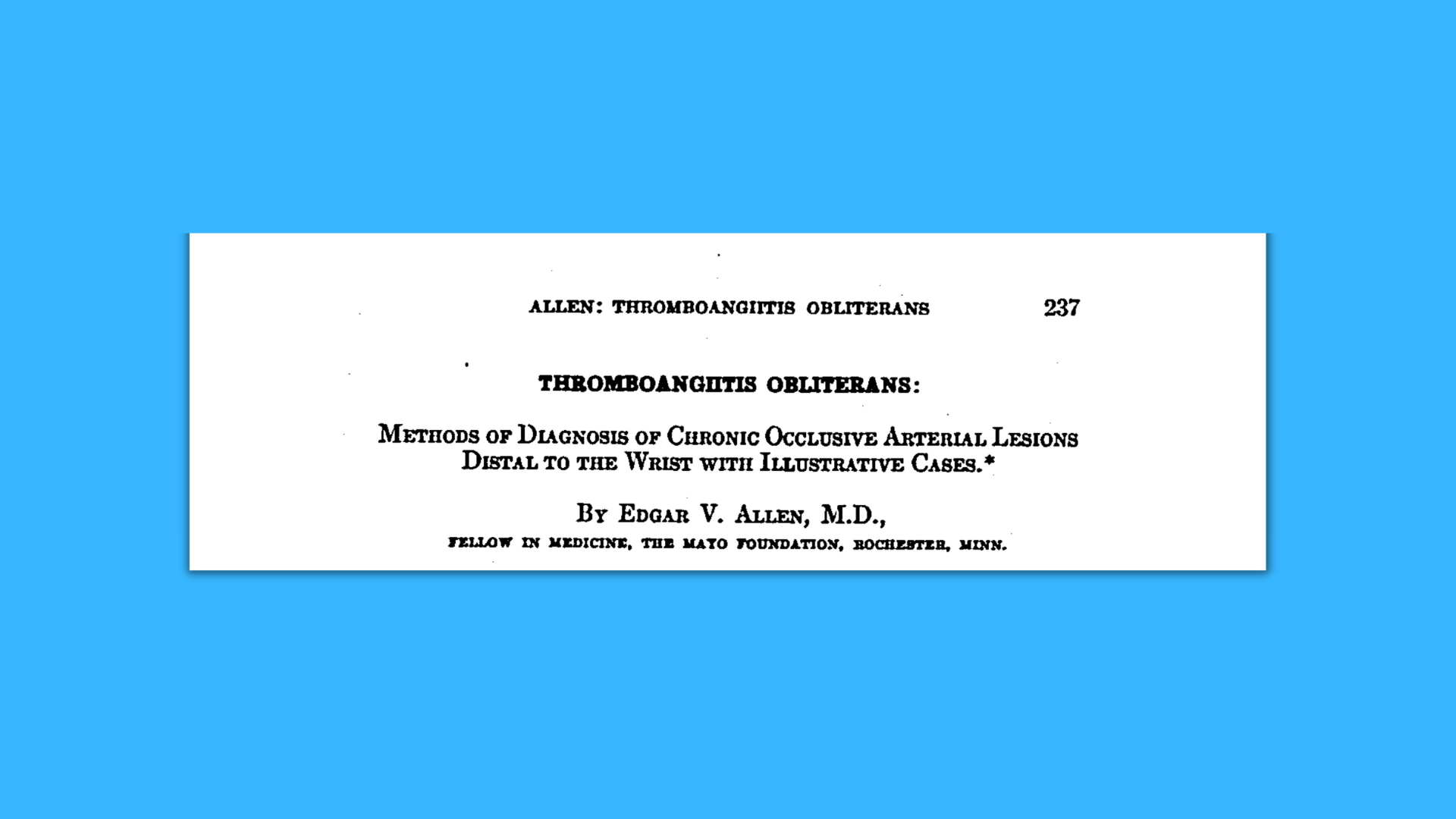 Summary Card
Level of Evidence: Case Series

Background
Allen wanted to replace "time-consuming mechanical contrivances with the critical examination by vision and palpation".

Methods
A prospective case series of 3 patients utilising the same technique that is still used today (over 90 years later)


Results
Allen Test is a reproducible clinical sign for diagnosing patients with upper limb arterial disease.
Conclusion
The Allen Test has much wider clinical use. Even now, in Plastic Surgery, for example, when testing the patency of the palmar arch prior to a radial forearm flap.
Powerpoint Slides
Use these slides for your next journal club!
⚡
The complete journal club analysis is for thePlasticsPro users.
---
This section is for supporters of thePlasticsFella's mission
Join the club