Curated evidence-based Plastic Surgery, direct to your inbox. It's hard to keep up-to-date. thePlasticsPaper sends you 1 email per week - just the highlights!
---
A Letter from P'Fella
Justin Bieber's Facial Nerve Palsy
✍️
Every Sunday, you get insights into P'Fella's thoughts and actions.
Twitter was chirping this week after Justin Bieber's unfortunate diagnosis of Ramsay-Hunt Syndrome. It resulted in a pretty significant right-sided facial palsy.  
Bieber released a video online to explain the diagnosis and the clinical findings provide an excellent opportunity for teaching.
Other examples in the past include Angelina Jolie's BRCA diagnosis. In this nature publication, the authors state "Angelina Jolie effect includes a 250% increase in referrals of women with a family history of breast cancer in the UK, increases in rates of BRRM, and health insurance reimbursement for BRCA testing".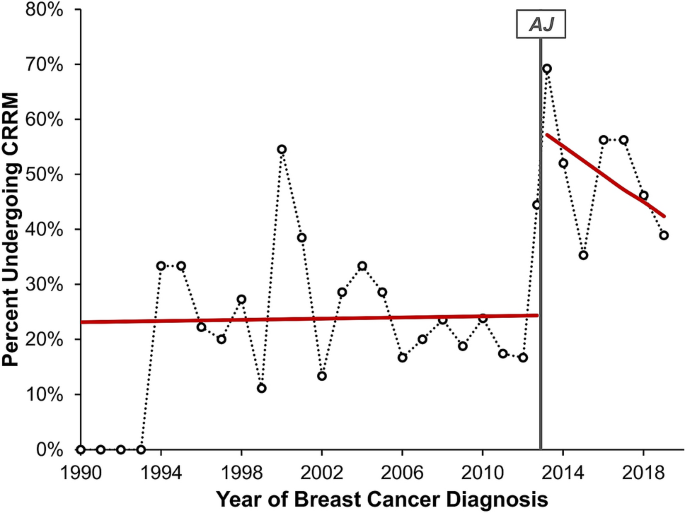 It just goes to show that celebrities do have the power to educate.
---
Study on Sunday
Delay Phenomenon (+Weekly Quiz)
🤓
Your weekly bite-sized topic to keep your knowledge fresh.
A series of theories have been proposed to describe the delay phenomenon.  Each of these has been encompassed in a "unifying theory" by Pearl in 1981.
Increase axial blood flow by removing blood flow from the periphery.
Increase tolerance to ischaemia by "training for hypoxia"
Increased adrenergic state in the initial delay operation reduces minimises the effect of raised vasoconstrictor concentration during the second operation.
Reducing sympathetic fibres by dividing skin flap borders increases vasodilation and intra-flap shunting of non-nutritive blood.
Converts choke vessels to "true anastomosis" permanently within 3 days.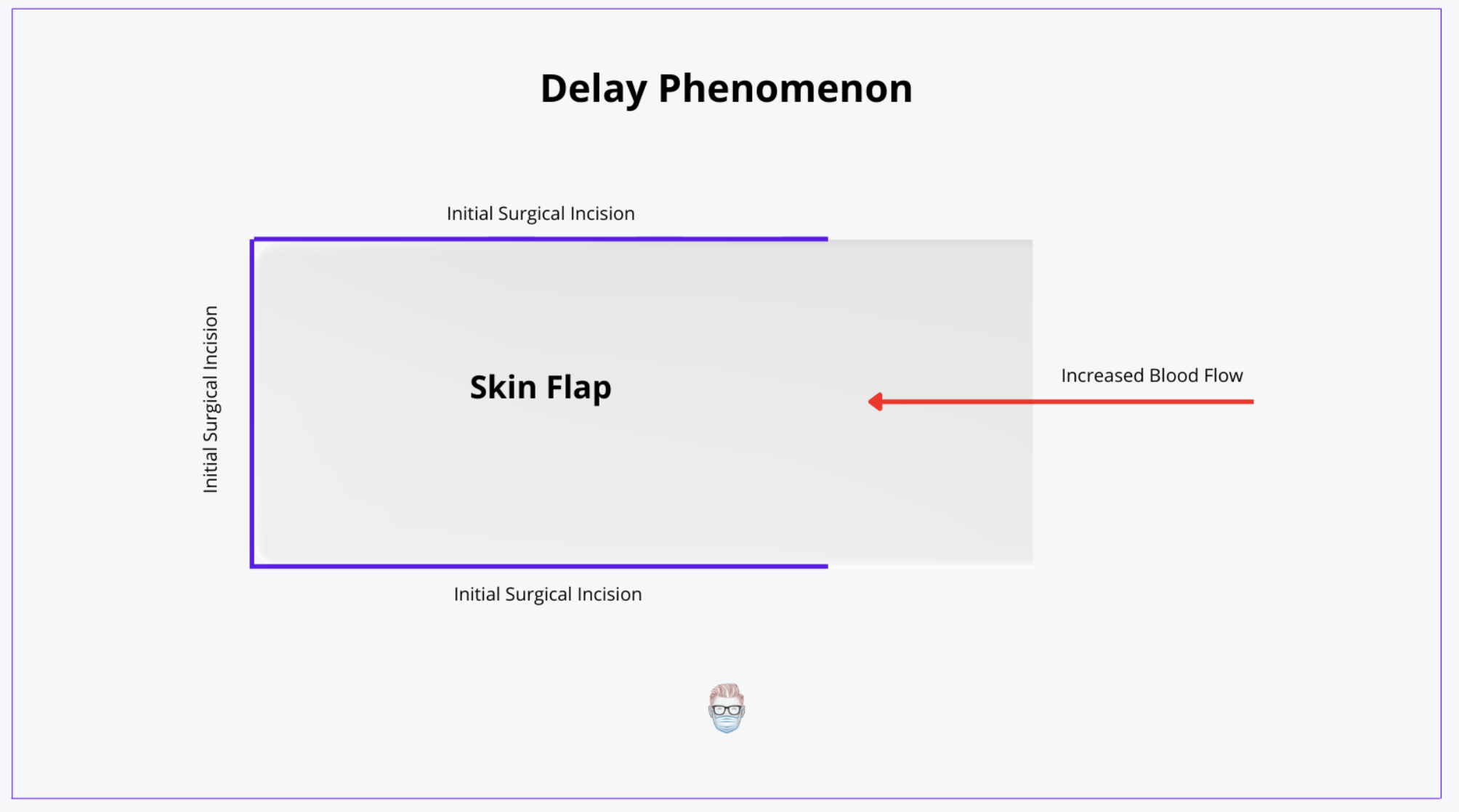 Study on Sunday is now combined with the very popular "weekly Quiz".
You can now get live results, so you can compare your answers!
---
Upcoming Events
14 Webinars, Conferences, and Courses
🕢
This is an incredibly comprehensive list of upcoming events in Plastic Surgery. If you want your event advertised, reply to this email!
Special Announcement:
FRCS VIVA exam course at the Royal Free Hospital on 30 July 22 for UK Plastic Surgeons.
Reserve your place
.
Flyer in the link below 👇
---
Tweets of the Week
🐣
If you're not on
Twitter
, you're not learning. Fact.
---
🚀
New Feature
Key Points and Summary Cards
Every week, P'Fella builds or updates this platform's features to help create an amazing educational resource.
P'Fella has improved the way you can navigate through an article.
Up until now, the articles were designed for those who enjoyed reading the content at a leisurely pace. Most likely at home. Now, you can read the content when you are in a rush. Maybe in-between cases or patients when you really need to find information quickly. Check it out below.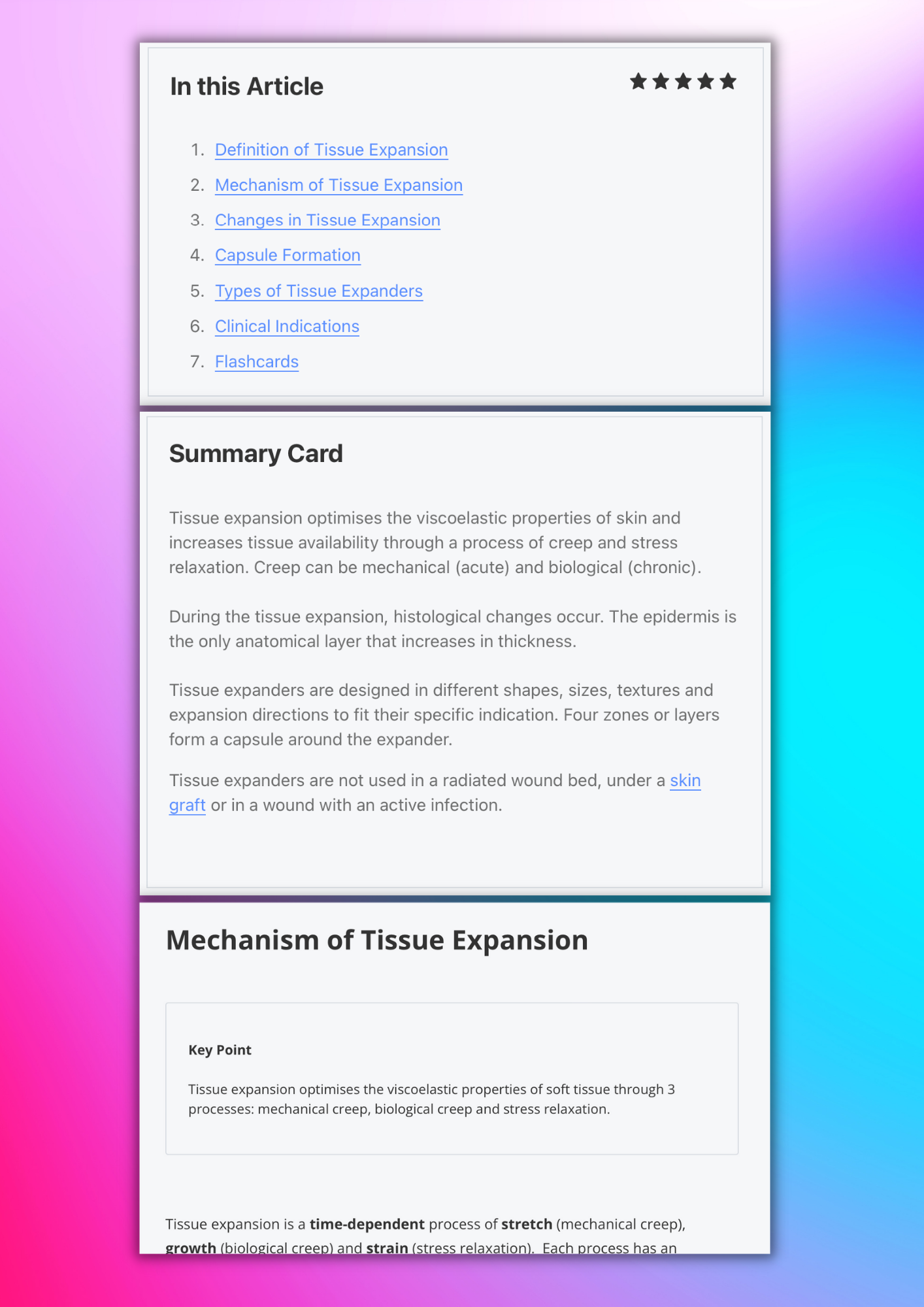 💡
This new feature will be in all new articles and existing articles will be updated over the next few months. Check it out
here
---
Articles of the Week
📑
Every week, P'Fella links 3 articles you should read. There is also 1 deep-dive review for thePlasticsPro community.
Top-Picks
Shigeyoshi et al. Hemodynamics and Vascular Histology of Keloid Tissues and Anatomy of Nearby Blood Vessels, Plastic and Reconstructive Surgery - Global Open: June 2022 - Volume 10 - Issue 6 - p e4374
Rasha et al. Augmentation Mastopexy: A Five-step Standardized Strategy Approach, Plastic and Reconstructive Surgery - Global Open: June 2022 - Volume 10 - Issue 6 - p e4349
Kehrer et al. Step-by-step guide to ultrasound-based design of alt flaps by the microsurgeon – Basic and advanced applications and device settings. JPRAS.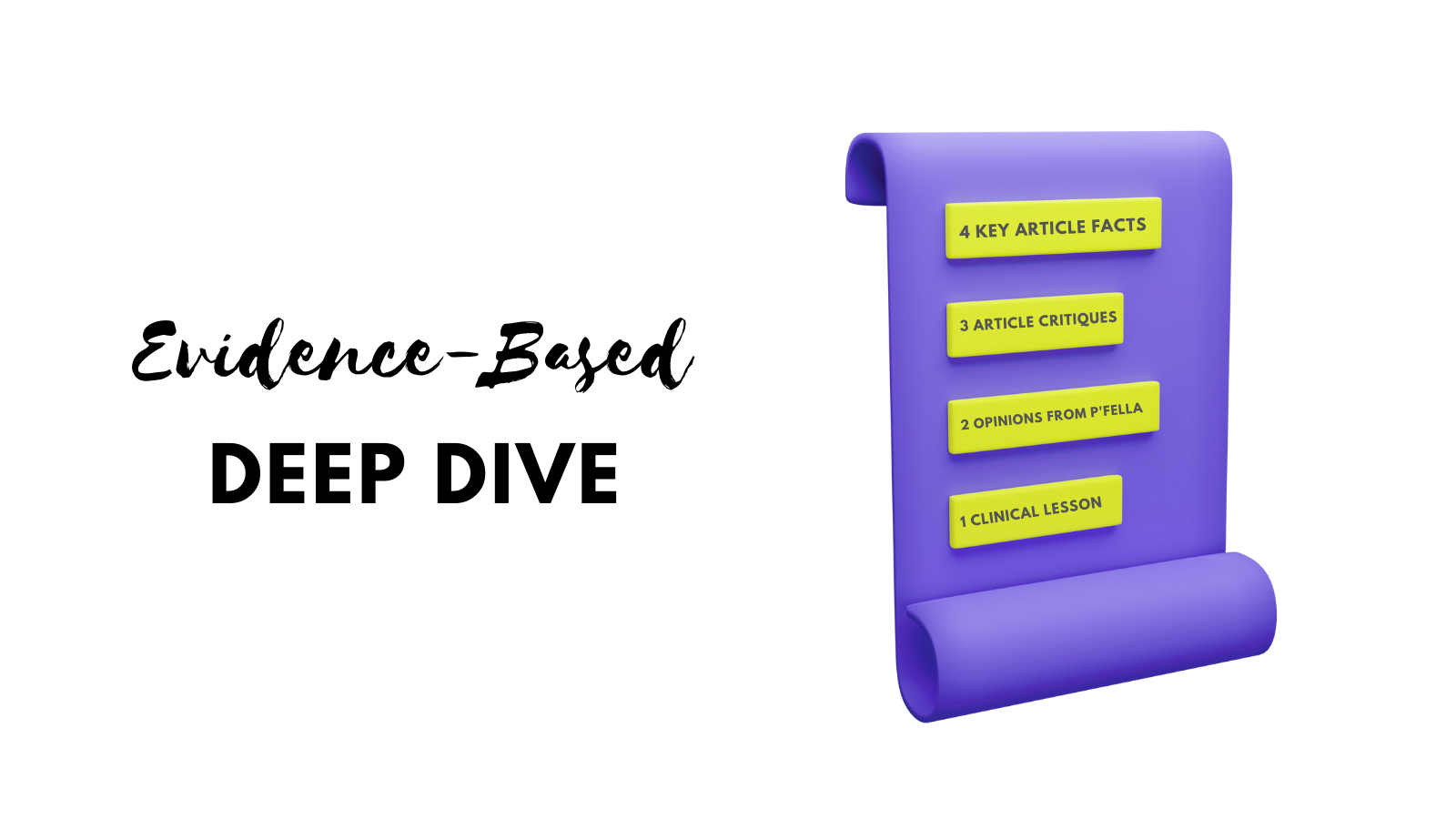 🚀
This week's journal:
How to improve your Wide Awake Local Anaesthetic (WALANT) technique (by the godfather of WALANT, Lalonde)

How to Minimize the Pain of Local Anesthetic Injection for Wide Awake Surgery, Joukhadar & Lalonde, PRS Go.
Fun Fact: there are 13 steps to a painless local anaesthetic injection.
This section is for supporters of thePlasticsFella's mission
Join the club