thePlasticsPaper is delivered directly to your inbox every Sunday. Stay up-to-date with this concise curation of Plastic Surgery information.
---
A Letter from P'Fella
Don't make plastic surgery study notes. It's a waste of time.
✍️
Every Sunday, you can get insights into P'Fella's thoughts and actions.
I spent my entire medical school and plastic surgery training creating notes. This was a mistake.
My study habits were designed on a grand picture of what study notes should look like. Most students and trainees put their hearts and soul into creating the best notes. Late nights are spent making sure all content is covered, they look nice, and they are structured correctly. But guess what? The examiners don't care.
Look, the exam doesn't care about your study notes. You've got to be wise in your revision. You need to be efficient. You need to be focused on what is essential.  Don't waste your time creating notes that have already been made by 1000s of other plastic surgery students and trainees. Stop creating and start learning!
Here are some actionable tips to improve your efficiency (and hopefully your grades and patient care!)
Ask your friends or colleagues for notes they used for their exams.
If you borrow notes from someone, ask them how they did in their exam. This could be helpful feedback for gaps in their notes, which you can improve.
Look at previous exams before making notes.
Study notes should be one aspect of revision: your flashcards and past questions in a mixture of active recall and spaced repetition.
Use thePlasticsFella.com lol * shameless plug *
⚡
If you have any thoughts on this, reply to this email. I'll read it directly :)
---
Study on Sunday
Levels of the Neck Lymph Nodes
🤓
Your weekly bite-sized topic to keep your knowledge fresh.
Listen to Levels of the Neck
Cervical Lymph Nodes of the neck can provide diagnostics clues to the origin of the pathology. There are a total of 7 levels.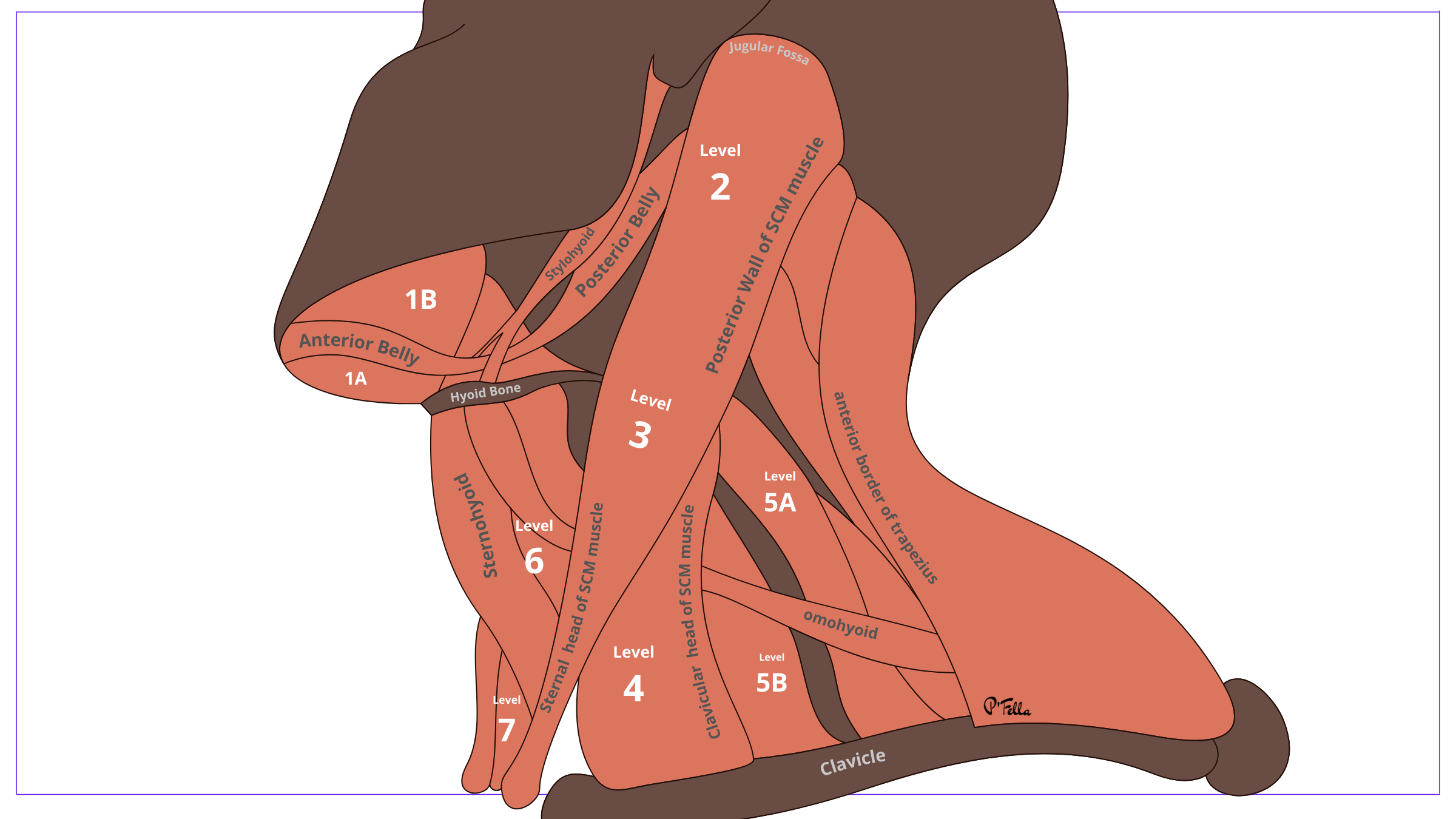 Level 1: Submental, -mandibular
Superior: mandible
Inferior: anterior and posterior digastric muscle bellies.
Sublevels: submental (1A) and submandibular (1B)
Key Contents: submental nodes, submandibular nodes & gland.
Level 2: Upper Jugular
Roof: jugular fossa
Inferior: hyoid bone
Walls: sternohyoid to sternocleidomastoid
Sublevels: anterior (2A) and posterior (2B) - divided by SAN.
Key Contents: spinal accessory nerve.
---
Weekly Quiz Competition
Round 10 (final question for this season!)
🤠
Round 10! It could end up in a tie 😣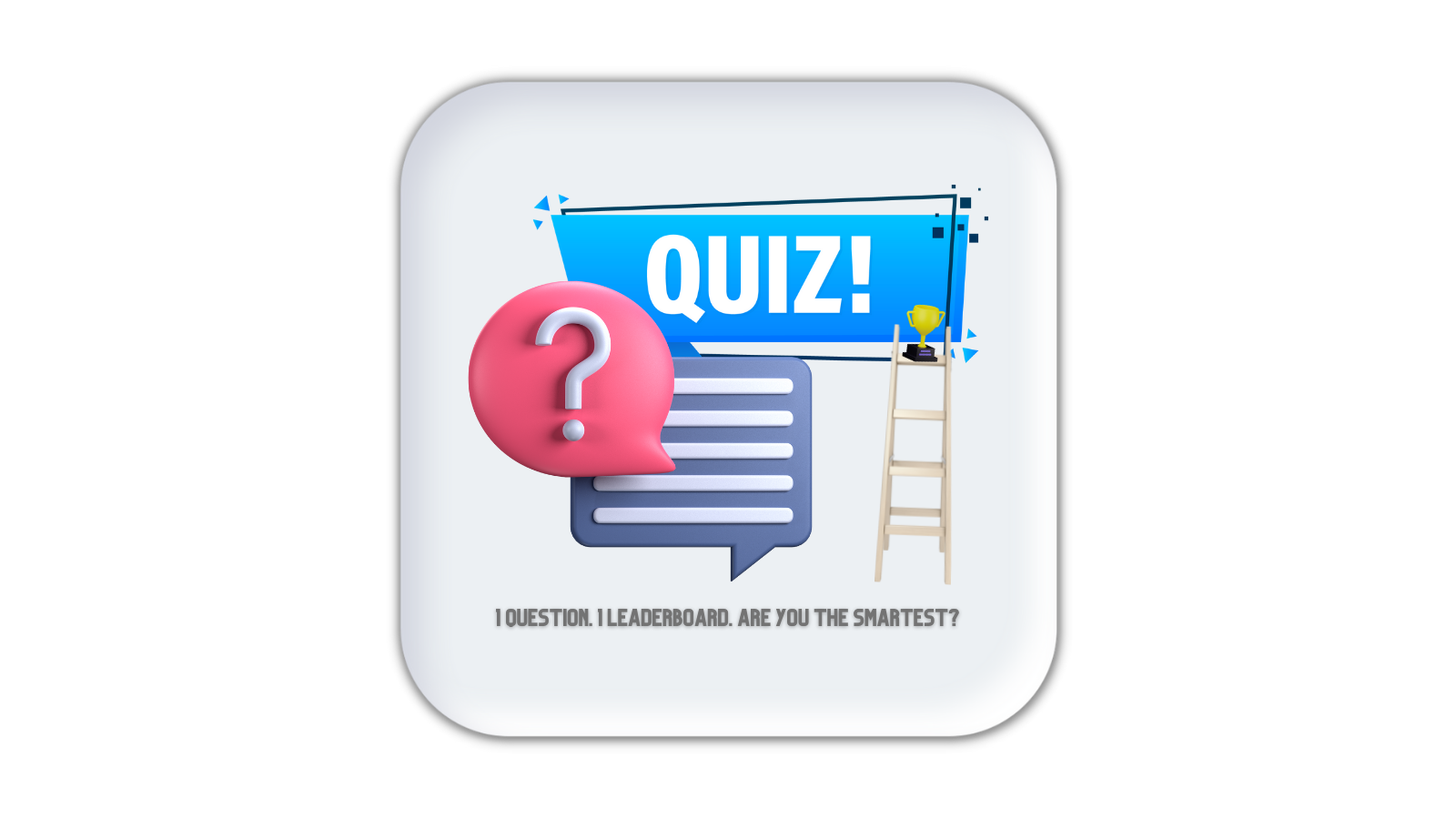 ---
Upcoming Events
14 Webinars, Conferences, and Courses
🕢
This is an incredibly comprehensive list of upcoming events in Plastic Surgery. If you want your event advertised, reply to this email!
Featured Event (Free):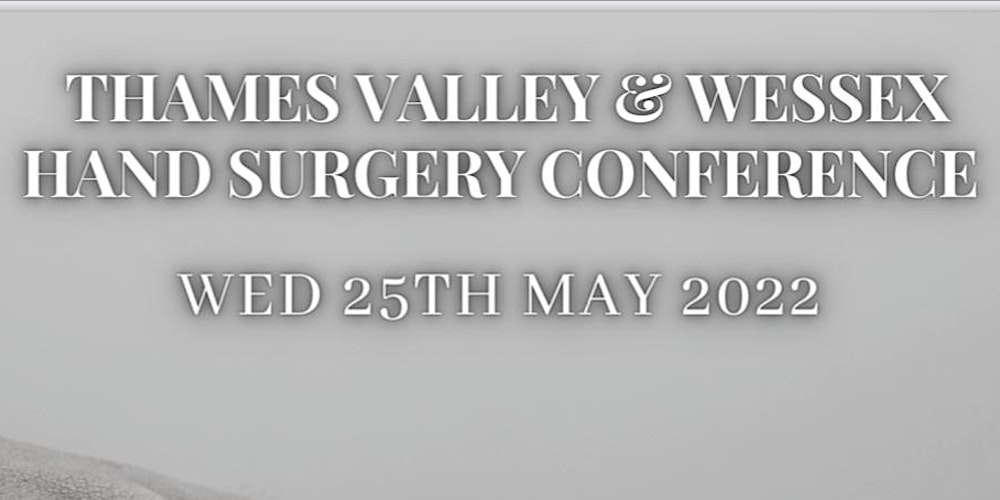 ---
Tweets of the Week
🐣
If you're not on
Twitter
, you're not learning. Fact.
---
🚀
New Feature
thePlasticsFella+
Every week, P'Fella creates or updates the educational platform. All decisions are designed with one ethos: build great educational tools.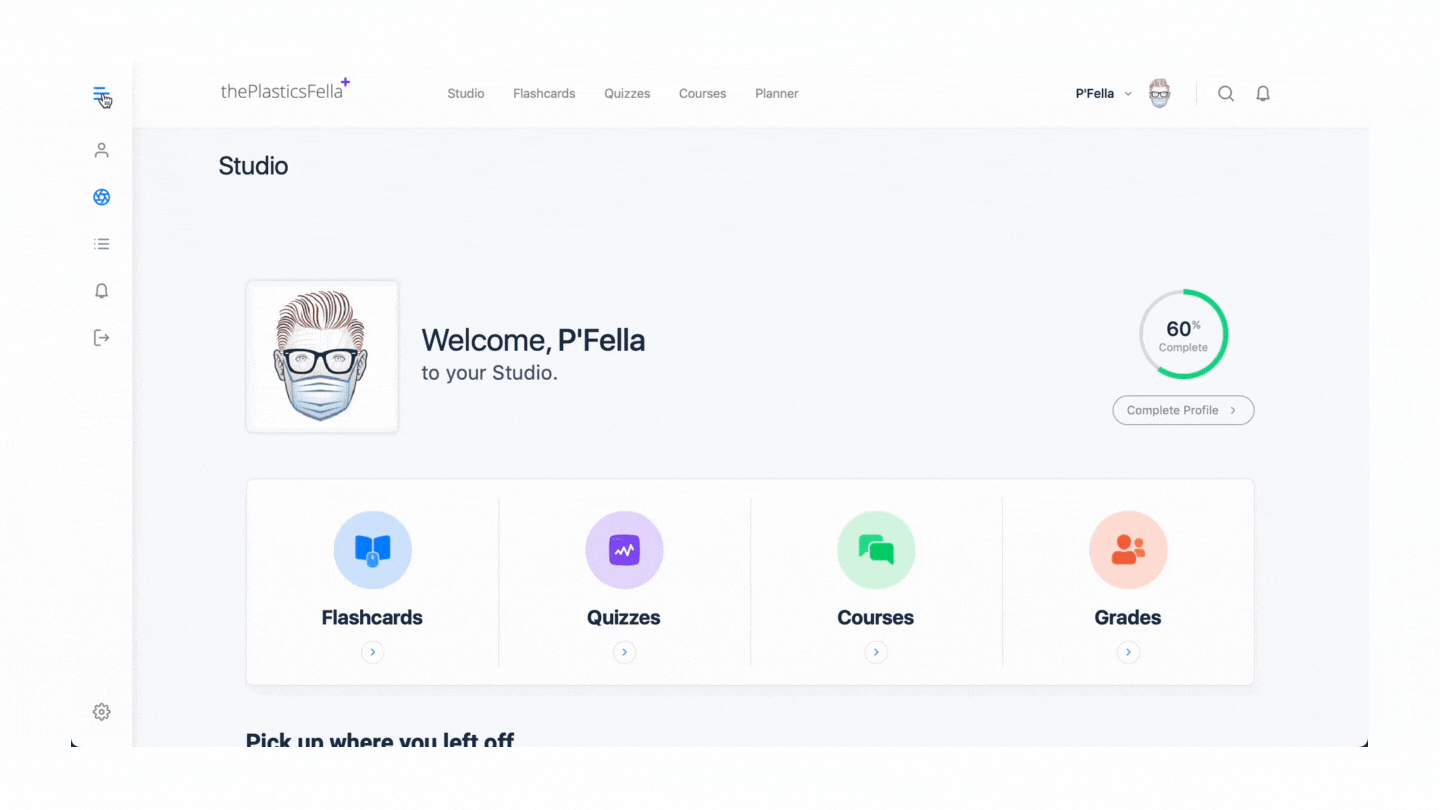 This is currently being built. It's pretty incredible.
The current goal of thePlasticsFella is to become a unique educational platform. A single location for your to study, track, monitor and record your progress through flashcards, quizzes and mini-courses - all designed on a plastic surgery syllabus that caters to all the leading international curriculums.
This will take a few months to build, but P'Fella thought it would be nice to give you a glimpse into the platform's future.
When it's launched, it will initially only be available to users who have joined thePlasticsPro community by July. This way, the platform can be improved with specific feedback before launch to the general plastic surgery community.
📢
If you have any ideas of suggestions on what you would like to see on this improved platform, just reply to this email!
---
Articles of the Week
📑
Every week, P'Fella links 3 articles you should read. There is also 1 deep-dive review for thePlasticsPro community.
Top-Picks
Comparison of long-term outcomes of breast conservation and reconstruction after mastectomy using BREAST-Q. Joanna Wolska et al, JPRAS. May 06, 2022. DOI: https://doi.org/10.1016/j.bjps.2022.04.067
Outcome measurement in adult flexor tendon injury: A systematic review.  Shaw et al. JPRAS, Sept 2021. doi.org/10.1016/j.bjps.2021.08.033
Tips and Tricks for Facial Toxin Injections with Illustrated Anatomy, Plastic and Reconstructive Surgery: February 2022 - Volume 149 - Issue 2 - p 303e-312e. doi: 10.1097/PRS.0000000000008708
Deep Dive
🚀
Every Sunday, P'Fella analyses a landmark plastic surgery publication. Designed for those keen colleagues or those doing a journal club!

This week: What is the best surgical technique for carpal tunnel release? (Cochrane Review)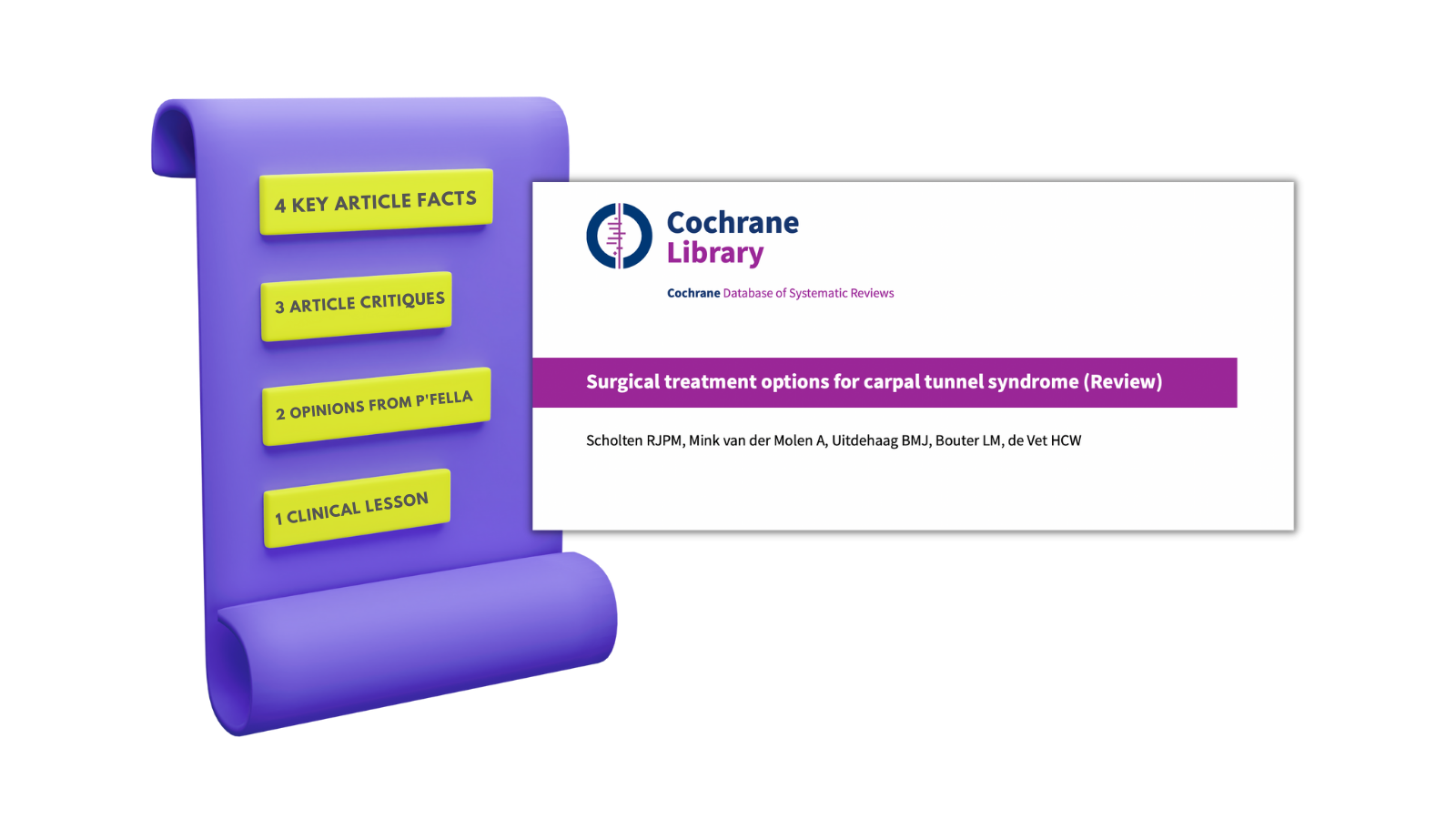 😵
Did you know? Endoscopic carpal tunnel release results in an earlier return to work or activities of daily living. But this Cochrane review recommends the open release. Read below to find out why...
This section is for supporters of thePlasticsFella's mission
Join the club