Improve your knowledge
with spaced repetition, active recall and Feynman Technique.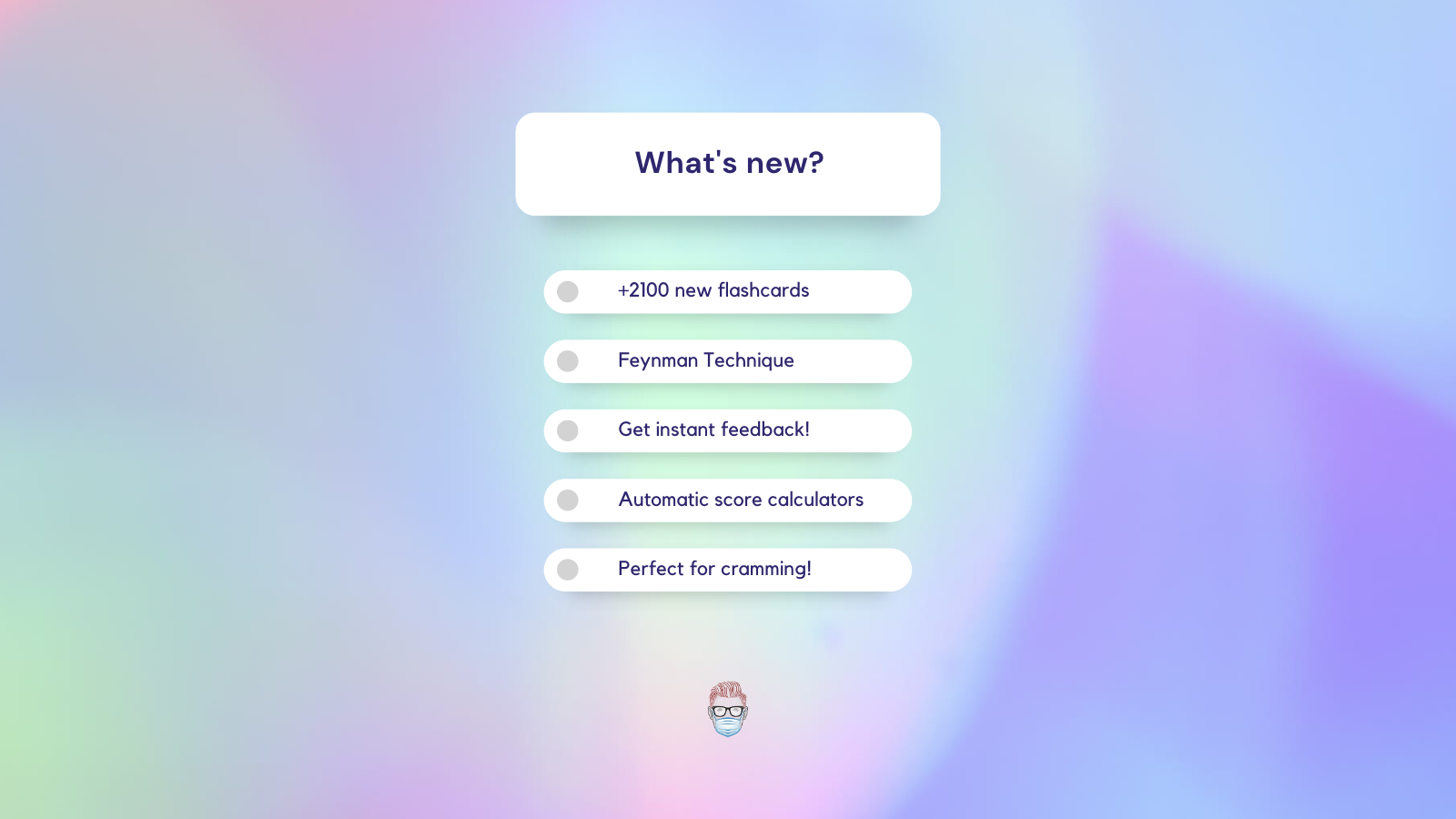 Get early access
This will be released to a small part of the community first. This ensures everything runs smoothly and any updates can be quickly implemented.
When you join the waitlist, you can use your referral link below to skip the queue!