Curated evidence-based Plastic Surgery, direct to your inbox. It's hard to keep up-to-date. thePlasticsPaper sends you 1 email per week - just the highlights!
In this week's edition
✍️ Letter from P'Fella
Sci-hub is so important to your career.
🤓 Study on Sunday + Quiz
Hypertelorism and the wide-eyed patient
🎭 Upcoming Events
14 upcoming events for you.
🐣 Tweets of the Week
Memes, virals & threads.
🚀 New Features
Find your favourite articles quicker - Bookmarks!
📝 Articles of the Week
3 must-reads, 1 deep-dive for thePlasticsPro


Fun Fact: thePlasticsFella now has 200 verified Plastic Surgery articles and topics.



---

Sci-Hub is pretty amazing.

Alexandra Elbakya (the founder of Sci-Hub) recently published a pretty interesting infographic. It showed that 20 countries account for more than 90% of all Sci-Hub downloads worldwide made in the last month.

It's a nice random fact. Check it out below...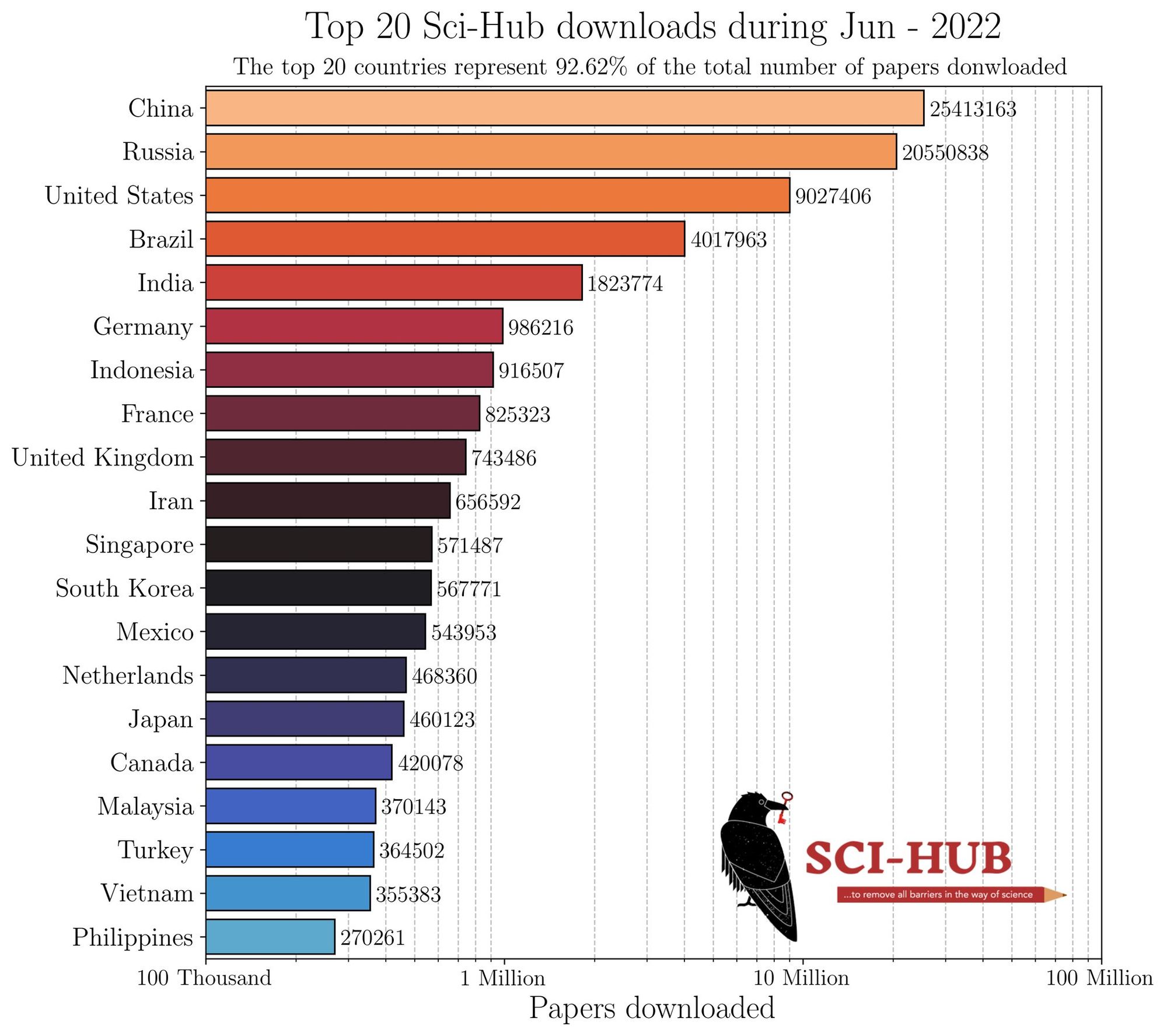 But what does all this mean?
To put it simply, Sci-hub is probably one of the most important innovations in academia. The free dissemination of knowledge allows access to evidence-based publications.
There have been some peer-reviewed publications assessing the impact of Sci-hub. We now know that articles downloaded from Sci-Hub were cited
1.72 times
more than papers not downloaded from Sci-Hub. Eventually, there will be continued erosion in institutional libraries willing (or able) to pay substantial funds to scientific publishers (e.g. >
$1million
for Elsevier subscriptions) for access to their repositories of scientific literature.
There is potentially a downside to all this free information. To compensate for the loss of subscription revenues, publications are charging authors a publication fee. Now it's a pay-to-publish model.
Does P'Fella use Sci-hub?
Yes, sir! It's the main way the evidence-based articles are created and, of course, the popular
journal club
---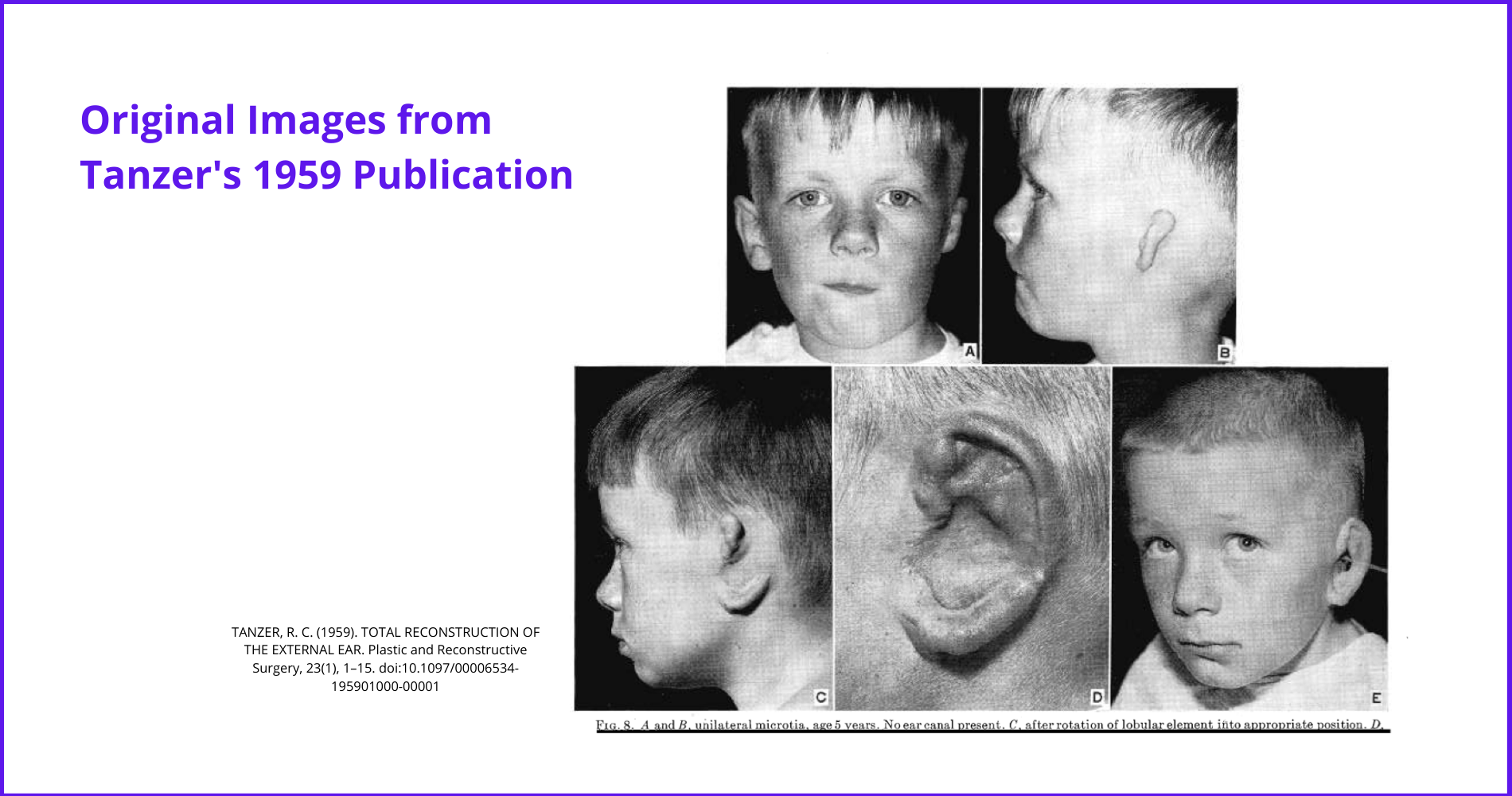 Microtia

Microtia is a congenital hypoplastic deformity that can occur in isolation or in a syndrome. It presents a clinical spectrum of minor deficiencies to the complete absence of the auricle
Major research and surgical development was performed by Tanzer in the second half of the 20th century.
It is graded in accordance with the number of vestigial ear structures present.
Anotia: complete absence of the external ear.
Lobule-type: remnant ear & lobule without concha, acoustic meatus & tragus.
Concha-type: lobule, concha, acoustic meatus, tragus & incisura tragica are present to variable degrees.
Small concha-type: remnant lobule, small indentation representing concha.
Atypical microtia: patients who cannot be classified above.
Answer this week's question
---

Nerve Reconstruction for Spinal Cord, August 13th
PULM: Pediatric Upper Limb & Microsurgery, August 2022
Yorkshire FRCS(Plast) Course- August 12th
AO Hand Trauma Blended Course - September 26th
ASSH Annual Meeting - Boston, September 2022.
Head And Neck Siag Day - Hull, September 30th
BAAPS Annual Conference 2022 - London, September.
European Society of Craniofacial Surgery - September.
BAPRAS Celtic Meeting - Dunblane, Scotland, September
BAAPS 2022: London, Step 27th
Skills For Junior Plastics - Alexandra Hospital, 8th Oct
Plastic Surgery, The Meeting - Boston, October 2022.
Aec 5.1 Limb Reconstruction - October 26th, 2022.
AEC Limb Reconstruction - Virtual, October 2022
BAPRAS 2022 Congress - November 2022.



Submit your Event


Bookmarks!

Now you can find your favourite articles much quicker!

When you sign in to thePlasticsFella platform, your article will be accessible using the left-hand tabbed menu.

It's a small improvement, but a much-requested one!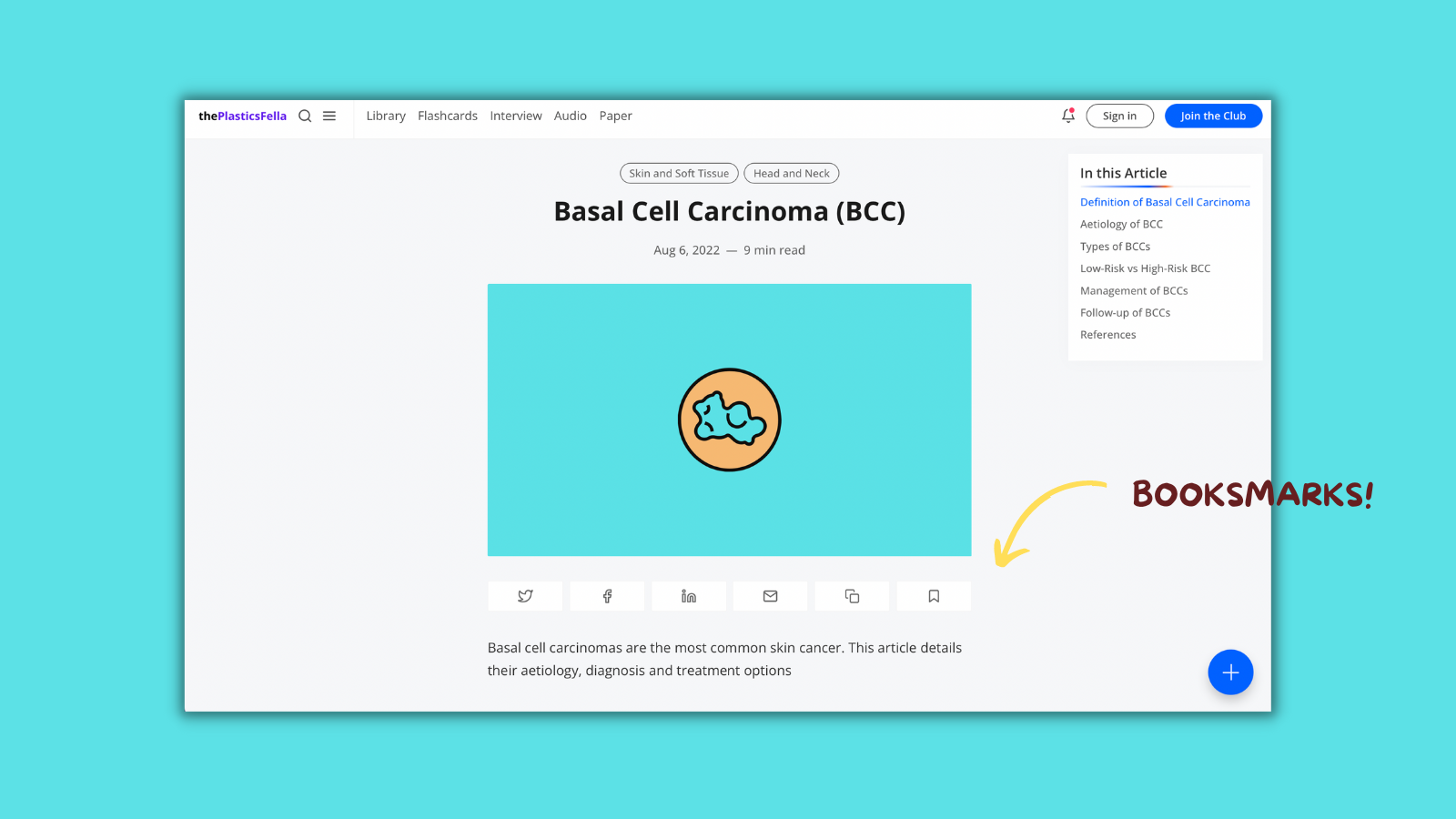 ---

3 Top Picks
How is the ACTUALLY innervated?
Smeele et al. Innervation of the Female Breast and Nipple: A Systematic Review and Meta-Analysis of Anatomical Dissection Studies. Plastic and Reconstructive Surgery: August 2022
A template for those difficult conversations
Lin, I-Chun F. B.A.; Kane, Robert L. M.D.; Chung, Kevin C. M.D., M.S.. Difficult Conversations. Plastic and Reconstructive Surgery: August 2022
Botox for Depression??
Crowley et al. Glabellar Botulinum Toxin Injection Improves Depression Scores: A Systematic Review and Meta-Analysis. Plastic and Reconstructive Surgery: July 2022 - Volume 150 - Issue 1 - p 211e-220e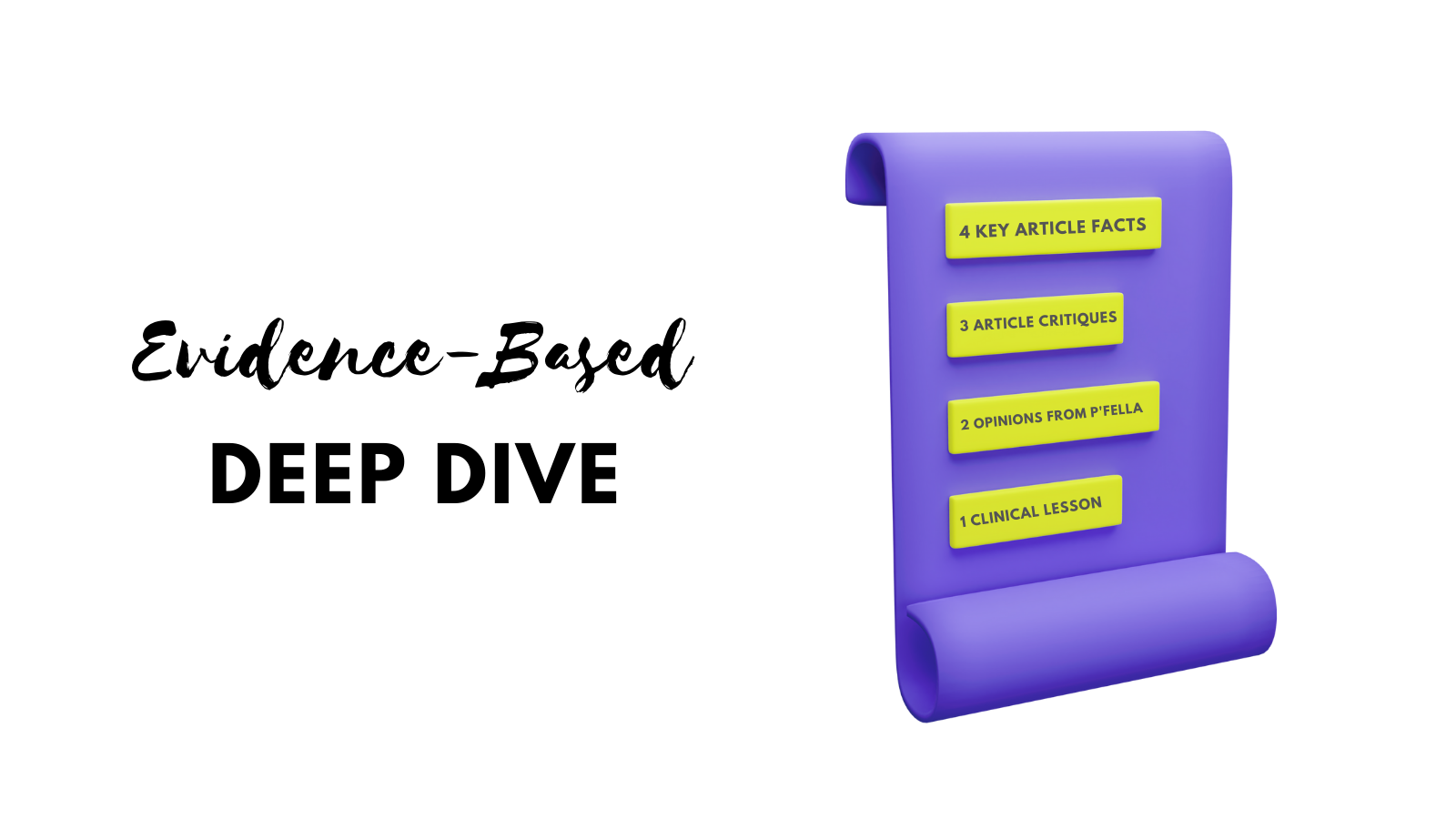 MSLT II Trial - Summary and Journal Club
This was a landmark paper in the management of melanoma. The authors answered a very important question - what is the actual efficacy of lymph node clearance in melanoma patients with positive sentinel lymph nodes?
Journal Club
---