A weekly curation of evidence-based Plastic Surgery, direct to your inbox that helps 1700+ readers stay up-to-date.
In this week's edition

P'Fella explores the future of open-source education in Plastic Surgeon, quizzes you on your lip anatomy, provides a content pipeline for the next 6 months and launches the recently renovated "Deep Dive" journal club section.


✍️ Letter from P'Fella
Open-source education is the future of Plastic Surgery. Here's why you should get involved.


🤓 Study on Sunday + Weekly Quiz
How well do you know the anatomy of the lip?


🎭 Upcoming Events
12 upcoming events for you.


🐣 Tweets of the Week
Memes, viral tweets & educational threads.


🚀 New Features
A huge content drop (and much more to come!)


📝 Articles of the Week
3 must-read, 1 deep-dive for thePlasticsPro (NEW!)




Open Source Education
Open-source" should be normal vocabulary in the education world.

It is a term that originally referred to open-source software. Open-source software is code that is designed to be publicly accessible—anyone can see, modify, and distribute the code as they see fit. It is developed in a decentralized and collaborative way, relying on community production. Open-source software is often cheaper, more flexible, and has more longevity than its proprietary peers because it is developed by communities rather than a single author or company. This is the future of Plastic Surgery.

Open source has become a movement and a way of working that reaches beyond the "for-profit" educational companies. The open-source movement uses the values and decentralized production model to find new ways to solve problems in their communities and industries. thePlasticsFella is not the central component, it is just one of many components working towards a common goal - independent, evidence-based education.


Anatomy of the Lip
The lip is a structure composed of skin, fat, muscle, and mucosa. The lip plays a vital role in oral competence, sensation, speech and cosmesis.
The neurovascular anatomy of the lip is detailed below
Motor: buccal and mandibular branches of the facial nerve.
Sensory: infraorbital (upper) & mental (lower) branches of trigeminal nerve.
Blood supply: superior and inferior labial branches of the facial artery
Lymph: ipsilateral submandibular nodes; the middle can drain to submental.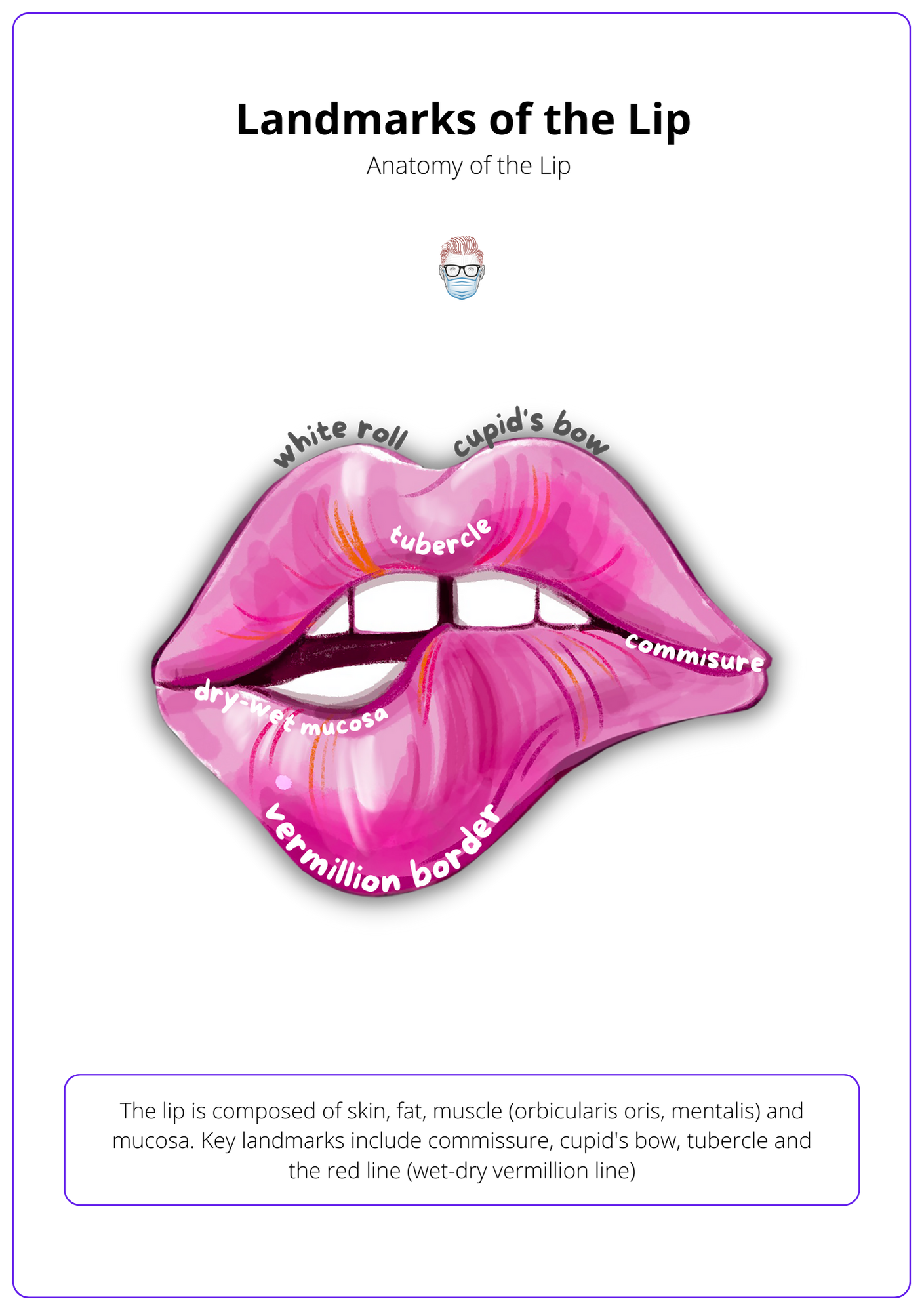 ---

Pulvertaft Hand: DRUJ and ulnar head replacement, July 12th
iBreastBook - Localisation Techniques, July 16th
ISAPS World Congress - Istanbul, July 2022
ICCPCA Cleft Congress - Edinburgh, July 2022
PULM: Pediatric Upper Limb & Microsurgery, August 2022
ASSH Annual Meeting - Boston, September 2022.
BAAPS Annual Conference 2022 - London, September 2022.
European Society of Craniofacial Surgery - September 2022.
BAPRAS Celtic Meeting - Dunblane, Scotland, September 2022
Plastic Surgery, The Meeting - Boston, October 2022.
AEC Limb Reconstruction - Virtual, October 2022
BAPRAS 2022 Congress - November 2022.



Submit your Event

---


More content!

Who doesn't like to study more free, evidence-based content?
Over the next 6 months, P'Fella will be published 1 new topic every day (there will also be a flashcard deck for each topic :)).

The goal is to complete the international plastic surgery curriculum so this platform can become your benchmark for information.

Here's how you can monitor the progress 👇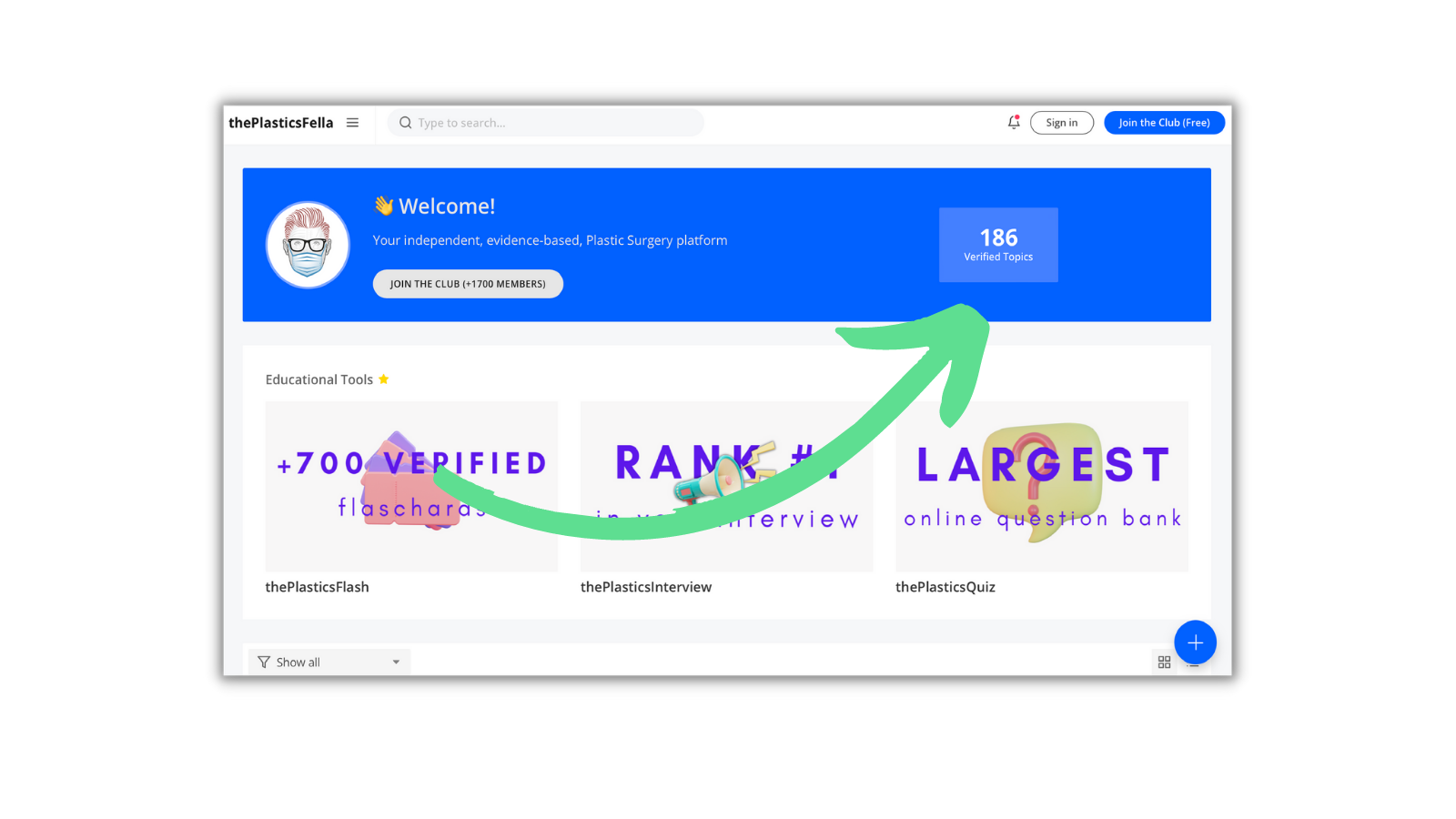 ---

3 Top Picks
How to create a hand trauma curriculum
Bjorklund et al. A Hand Call Curriculum for Plastic Surgery Residents, Plastic and Reconstructive Surgery - Global Open: December 2021 - Volume 9 - Issue 12 - p e3984
Finger Replants don't need a vein
Crowe et al Management of Artery-Only Digit Replantation: A Systematic Review of the Literature, Plastic and Reconstructive Surgery: July 2022 - Volume 150 - Issue 1 - p 105-116
Online reputation is key for breast reduction surgeons.
Sergesketter et al. Which Factors Are Important to Women When Choosing a Breast Reconstruction Surgeon?, Plastic and Reconstructive Surgery: July 2022 - Volume 150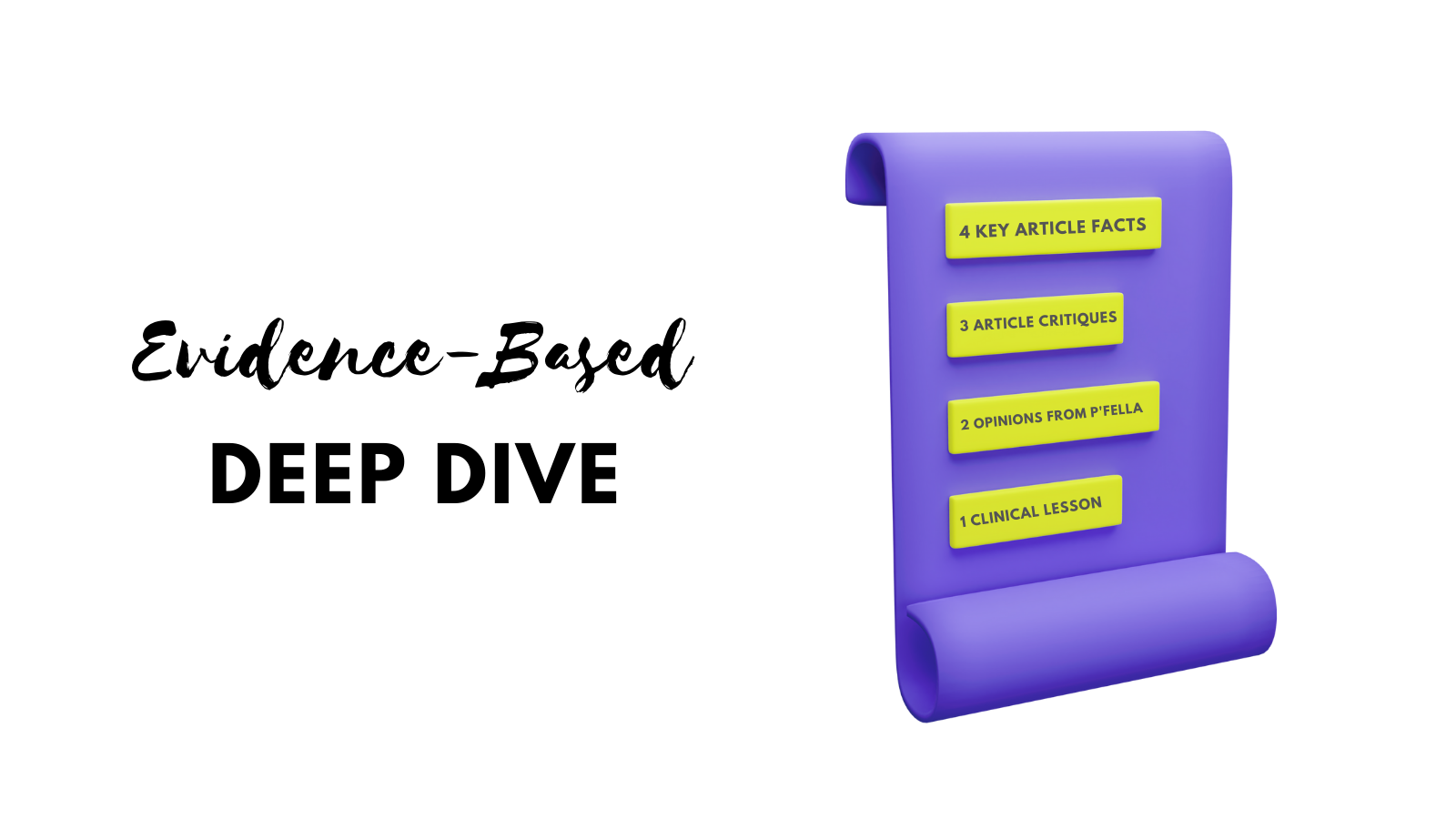 This Week's Journal Club

Bruner did not like the midlateral incision. That is why he designed a "zig-zag incision" in 1967 that changed clinical practice.

In this journal club, learn about the origins of the Bruner incision and its limitations.

There are Powerpoint slides for you to download for your journal club!
Why did Bruner invent the "zig-zag" incision?
---