The delay phenomenon increases flap survival by increasing axial blood, increasing ischaemia tolerance, and reducing sympathetic fibres.
---
Definition of Delay Phenomenon
The delay phenomenon renders a piece of tissue partially ischemic in order to undergo neovascularization and enhance its vascularity. It is used in flap reconstruction to increase flap survival.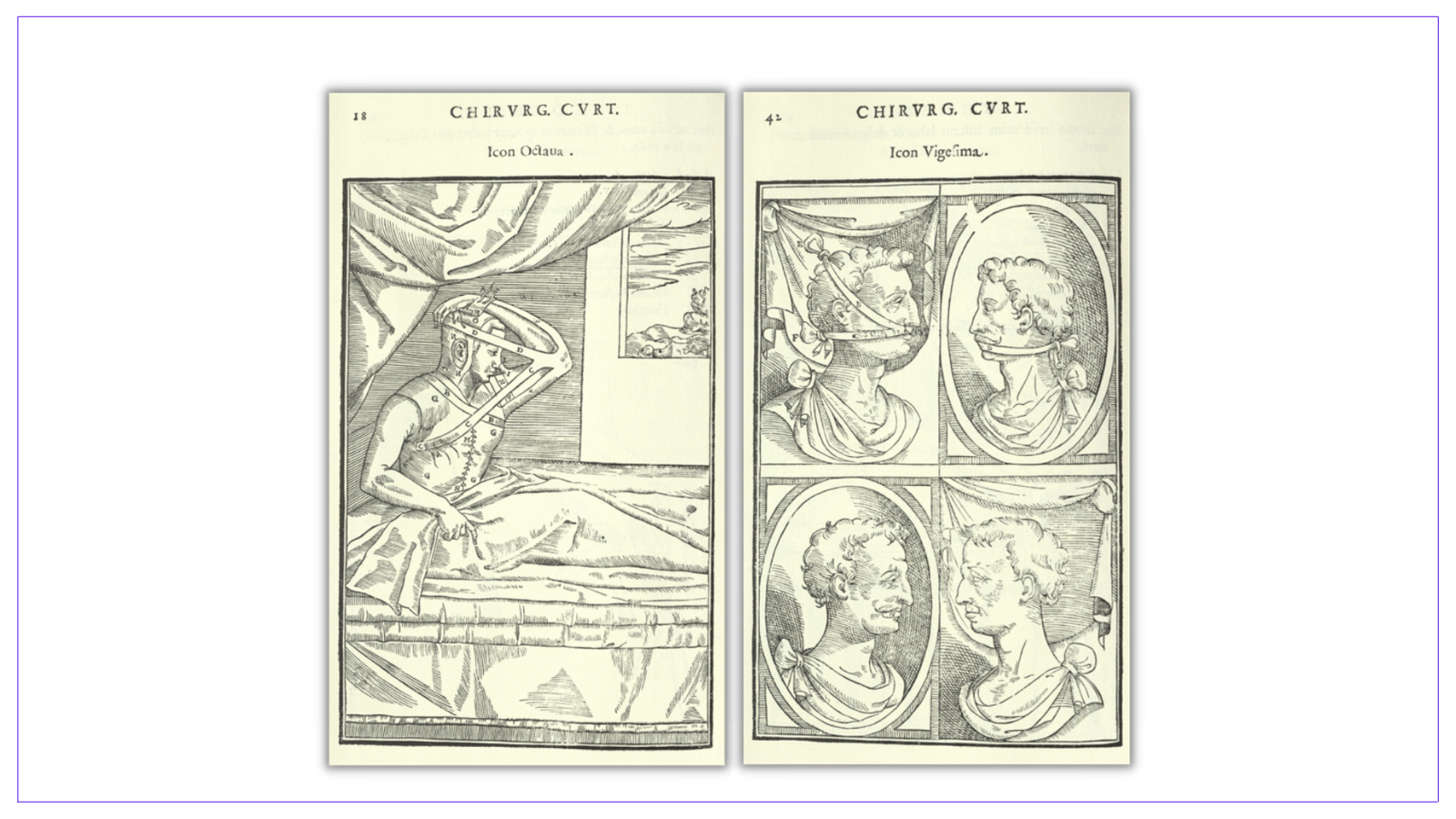 ---
Uses for the Delay Phenomenon
The purpose of the delay phenomenon is to increase flap survival. It is centred on the ability to restrict the flap to the blood vessels on which it will have to rely at the time of the transfer. Essentially, it is "training the flap".
It can be used in the following situations:
In random-pattern flaps to increase their length: width ratio
In axial flaps in order to extend the flap beyond its accepted safe length.  
In pedicled flaps that require a staged division (it becomes downgraded from an axial to a random pattern flap)
By isolating the skin flap on its axial blood supply, it will increase axial blood flow, and dilate and reorientate choke vessels. . This can be visualised below.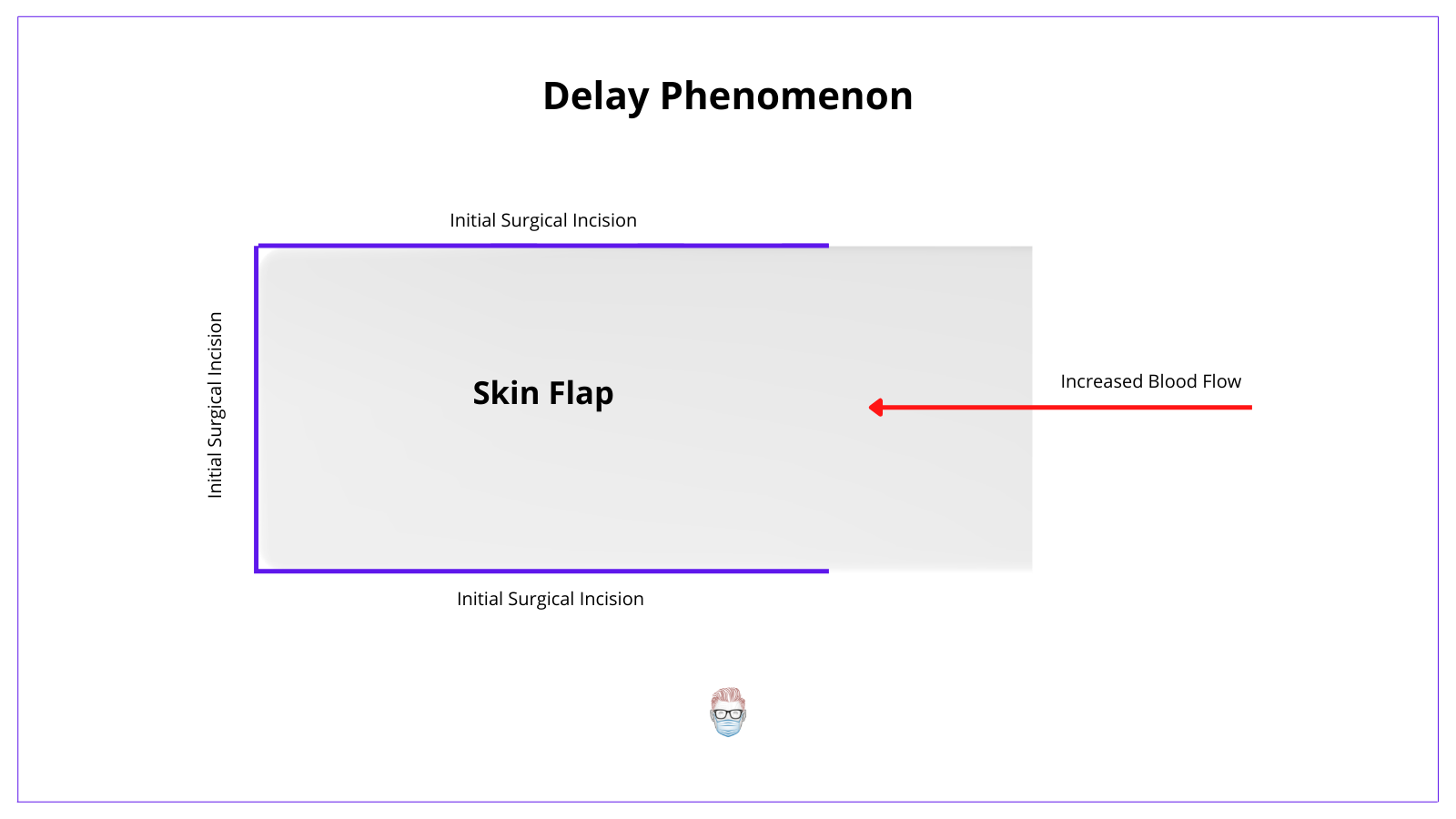 💡
Fun Fact: Renaissance surgeon Gaspar Tagliacozzi is commonly accredited with the discovery as he popularized vascular delay in upper arm flaps in his 1597 work De Curtorum Chirurgia per insitione.
---
Delay Phenomenon Theories
A series of theories have been proposed to describe the delay phenomenon.  Each of these has been encompassed in a "unifying theory" by Pearl in 1981.
Increase axial blood flow by removing blood flow from the periphery.
Increase tolerance to ischaemia by "training for hypoxia"
Increased adrenergic state in the initial delay operation reduces minimises the effect of raised vasoconstrictor concentration during the second operation.
Reducing sympathetic fibres by dividing skin flap borders increases vasodilation and intra-flap shunting of non-nutritive blood.  
Converts choke vessels to "true anastomosis" permanently within 3 days.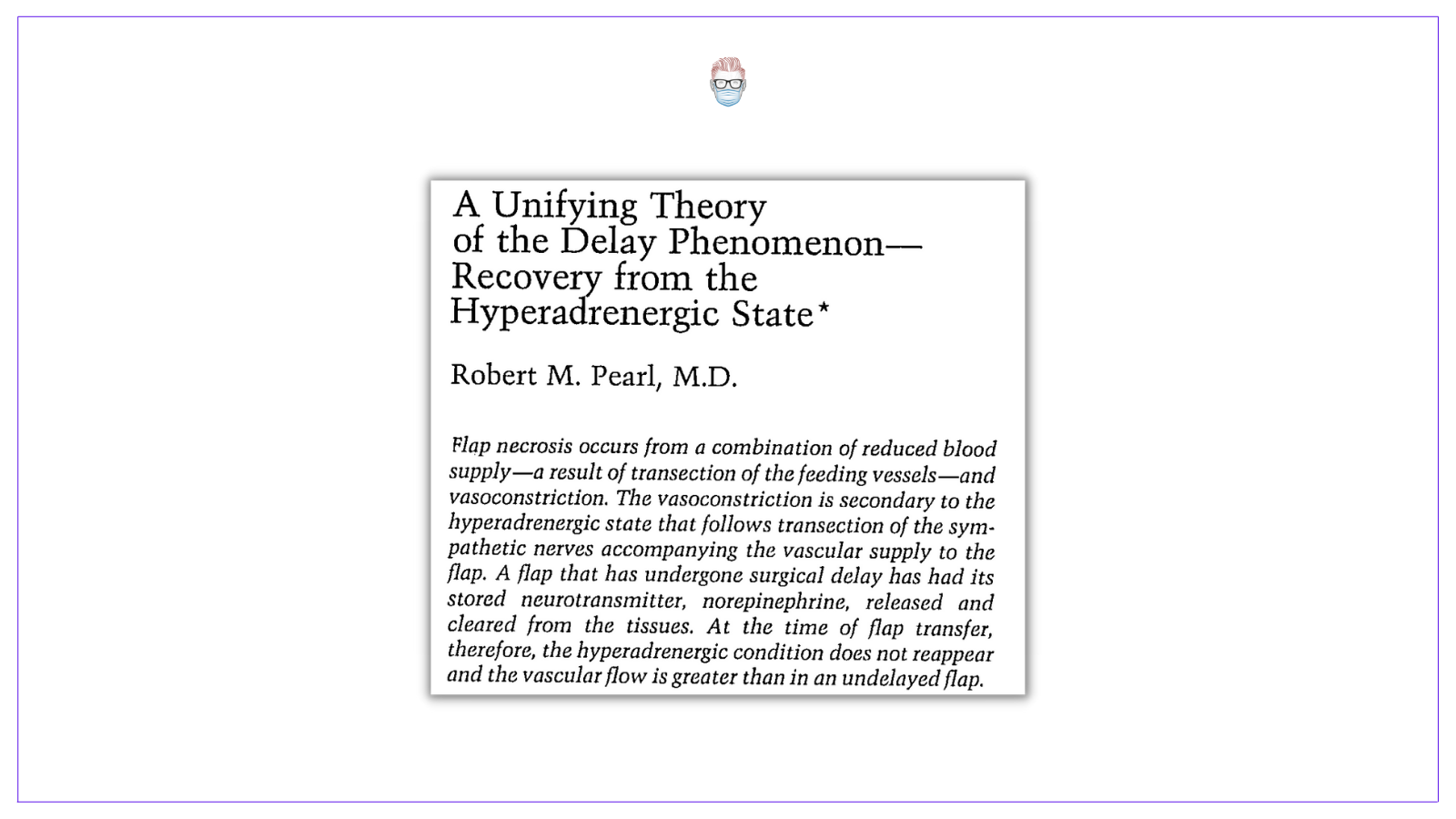 💡
Fun Fact: tissue expansion is a form of delay that has similar histological features similar to incisional delay.
---
Flashcards
This section is for supporters of thePlasticsFella's mission
Join the club